How Is Hollywood Handling Coronavirus?
Multiple studios are shutting down production for shows like Riverdale and Carnival Row due to the coronavirus outbreak.
---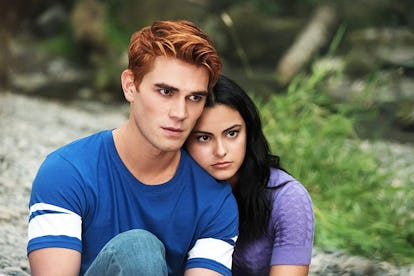 Photo courtesy of IMDb.
As more news about the COVID-19 outbreak churns out each day, more questions arise. One perpetual query: how are big businesses handling the pandemic? And are they allowing their employees to work from home?
On the East Coast, the studios that are home to talk shows like The Wendy Williams Show and Good Morning America have decided to ban live audiences from the daily tapings. Rather than have the hosts and guests interact with the crowds who come from around the world to attend tapings, some shows are having staff fill the seats, while others have hosts talking to an empty house.
But what about actors and crew members who have to show up to film or television sets every day? For now, many studios are taking the precaution of halting production.
Riverdale, which is in the middle of shooting its fourth season in Vancouver, was one of the first television series to suspend production, according to reports from Deadline. A producer for Warner Bros. TV released a statement revealing that someone who works on the CW show came into contact with someone who tested positive for COVID-19 and is currently undergoing a medical evaluation.
"We are working closely with the appropriate authorities and health agencies in Vancouver to identify and contact all individuals who may have come into direct contact with our team member. The health and safety of our employees, casts, and crews is always our top priority. We have and will continue to take precautions to protect everyone who works on our productions around the world. Out of an abundance of caution, production on Riverdale is currently suspended."
The production timeline for Riverdale's fourth season was set so that an episode featuring the high school graduation of many of the main characters from Riverdale High would air during the springtime graduation season. Since the show's production has been stopped, we might be getting the season finale of Riverdale a little later than expected.
But the studio behind Riverdale is not the only one taking precautionary measures against the spread of the virus. Orlando Bloom revealed (via Instagram Stories, of course) that his Amazon Studios series Carnival Row is halting production too. "Farewell from us, as we go on to be quarantined. But we're coming home to the States. At least I'm coming home to the States," he told his three million followers. "Stay safe out there and self-quarantine. It seems really crazy, actually, this whole coronavirus. Do the right thing by you and your family and stay safe, and in a few weeks we'll beat this bad boy." The series is in the middle of shooting its second season in Prague.
The Prom, Ryan Murphy's upcoming Netflix series starring Nicole Kidman and Meryl Streep, has also halted production due to the spread of the virus.
Television studios are not the only Hollywood institutions putting a hold on things for now. As the likelihood of the closure of movie theaters seems to increase, some film studios are delaying the release of their films in the hopes that the coronavirus outbreak will do as little damage to the box office as possible, especially the studios that have an international impact with their popular franchises. Universal Studios has pushed the global release of Fast & Furious 9 to next year, according to Variety.
Emily Blunt and John Krasinski's A Quiet Place Part II was supposed to premiere this month but has been delayed, and No Time to Die, Daniel Craig's last stint as James Bond, will be released in November of this year instead of April. And even though the studios have weighed the price of delaying a film's international release, it will still likely cost them millions in lost marketing revenue.
Some actors, like Michaela Watkins, have used social media to ask the Screen Actors Guild what the labor union's plan will be for those performers who still have to work.
So far, SAG-AFTRA has canceled a lot of in-person events and meetings to prevent the spread of the virus, but it remains to be seen what will happen to the other workers at studios (cleaning staff and crew members, for example) who may still be required to come in to work for the time being.
Other March events that would draw large crowds, such as the Nickelodeon Kids' Choice Awards and South by Southwest have been canceled, and even Coachella, which was supposed to happen in April, has been postponed until October.
Of course, this all just highlights how global this pandemic really is at the moment. Tom Hanks and Rita Wilson revealed yesterday that they both tested positive for COVID-19 while Hanks is filming a movie in Australia. The production of the film has now been halted.