Cósima Ramírez's Colorful Future
The socialite prepares to take over her family's fashionable house.
---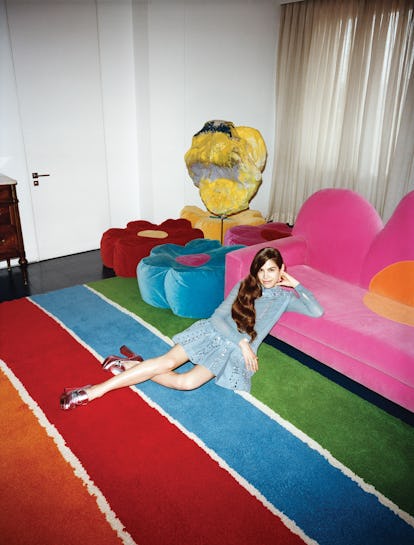 Photographer: Angelo Pennetta Stylist: Gianluca Longo
Like many teenagers, Cósima Ramírez went through a stage when she wore only black. In her case, however, it was not a goth signifier but a very specific rebellion against her mother, Agatha Ruiz de la Prada, the Spanish aristocrat and fashion designer known for her wildly colorful creations. "I was trying to deny the inevitable," says Ramírez, 24, whose father is the famed Spanish journalist and El Mundo newspaper founder Pedro J. Ramírez. But after nine years of British boarding school and four years at Brown University, where she studied history, Ramírez returned to Madrid and now works for her mother's eponymous company, which encompasses clothing, makeup, home goods, and a children's line. "Before I started, I thought, How difficult can this fashion thing be?" Ramírez says. "Then reality hit." Her baptism by fire motivated her to pursue an MBA while working. "If I'm going to inherit this company, I'm going to make it as profitable and established as possible. I want to bring freshness to the brand."
Hair by Luke Hersheson at Art + Commerce; makeup by Gemma Smith-Edhouse at LGA Management. Photography assistants: Jack Day, Rob Willey. Fashion assistants: Lucas Asin.