Criterion and IFC are Streaming Films Centering Black Voices for Free
"The Help" might not be the most helpful film right now.
---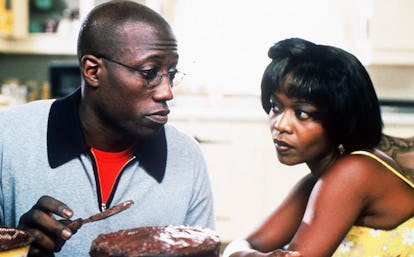 Photo courtesy of IMDB.
Currently, The Help is the most popular movie streaming on Netflix, according to the platform's own relatively new trending widget. As has been pointed out on Twitter, however, that's far from the best film to start with to truly understand race relations in this country. Viola Davis herself has since lamented her participation in the film, and frankly, if you need a starting place for your Netflix queue, consider instead Ava DuVernay's documentary 13th, which interrogates America's criminal justice system and prison industrial complex's roots in slavery.
Other streaming services, however, are taking a more proactive approach to recommendations by making films by black directors and that center the black experience absolutely free to stream right now.
In conjunction with announcing recurring corporate donations and a commitment to better including marginalized voices in its canon, Criterion Channel has removed the paywall on several films.
Their list includes Maya Angelou's sole film Down in the Delta, contemporary works by Cheryl Dunn and Khalik Allah, and Agnes Varda's documentary on the Black Panthers.
IFC is also streaming the Black Power Mixtape 1967–1975 for free through the Apple TV App and Prime Video.
The film is made up of found footage shot by Swedish journalists in America during the Civil Rights Movement, and some clips from the film have already gone viral on Twitter.
Of course, as has been pointed out, as important as it is for us to centralize black voices in the midst of this moment, it's equally important to make room for and to support black directors when they make work that isn't just about explaining black tragedy to white audiences.
If you're looking to relax with some some easy, laid-back entertainment over the weekend, be sure to keep work by black directors in mind. As Ayo Edebiri puts it, "it doesn't have to be homework."
Related: Ava DuVernay's "13th" Documentary Takes on Race and Mass Incarceration, Criticizes Both Clinton and Trump