Beauty Insider: Daniela Rinaldi
The fave picks of Harvey Nichols' beauty director, Daniela Rinaldi.
---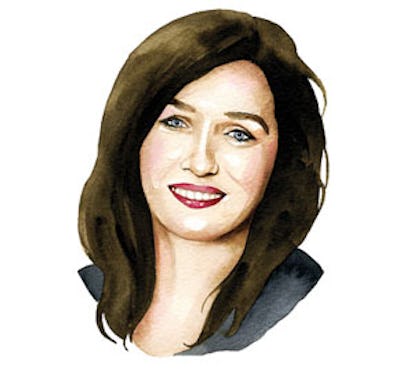 The Harvey Nichols beauty director just oversaw the opening of her store's 22,000- square-foot, three-story Beauty Bazaar in Liverpool, which features a fragrance library of more than 50 brands; a Blink Brow Bar and Lash and Nail Bar; and even Botox treatments performed by on-site doctors. We asked Rinaldi what it's like to curate England's beauty culture.
Why Liverpool? It had the amount of space we needed! Also, people in Liverpool spend more on beauty than the national average. They're incredibly groomed, top to toe.
What do you think is the next big thing in beauty? I see a backlash against online shopping. That unique feel-good experience only happens in person.
Are there beauty products you're fiercely loyal to? A few staples have withstood the test of time: Estée Lauder Advanced Night Repair Eye Synchronized Complex, Yves Saint Laurent Beauté Luxurious Mascara, Eve Lom Cleanser, La Mer the Body Crème…also, I don't know what I did before my Trish McEvoy Makeup Planner— I always have one ready to go! And ever since we launched the U.K. fragrance brand This Company six years ago, I have been crazy about its Escentric 01 and Molecule 01 fragrances for day. At night, I wear By Kilian's A Taste of Heaven Absinthe Verte.
Did you always want to work in this field? Not really. I grew up with beauty products—my mother worked for Revlon—but I'd planned on a career in languages. Then I got a temporary position on the sales floor at Harvey Nichols and all those sensory elements from my childhood came flooding back.
Rinaldi's pick from By Kilian.
The best part of your job? There is always something new to discover. Our most exciting launch is By Kilian's trio of scents, In the Garden of Good and Evil. The fragrances are beautiful, and each comes in a case that can be used as a clutch. We're also introducing three face serums from the Parisian brand Carita—one of them, the Perfect Serum Trio of Gold Radiance-Youth Activator, contains a gold powder that gives skin this great glow.
Illustration By Alexandra Compain-Tissier