Angel Chang talks sabotage & why she agreed to go Bravo
When designer Angel Chang first hit our radar, it was 2006 and she had just debuted her eponymous line of stylish tech-savvy wares. (Think light-up trenches and heat-sensitive frocks.) The following year, she nabbed a...
---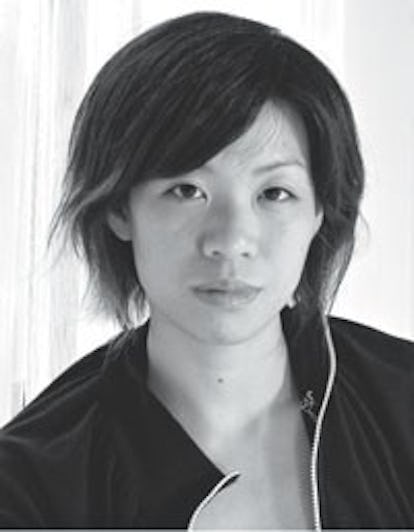 How did you end up on the show? Things had been slowing down for my own collection, I had been looking for new investors — that dried up — and then this opportunity came up with the show. The casting was in November, right after the market crashed in October.
How much of the show is a reflection of the real fashion-design world? Oh, it's not at all. Once we started filming, it became more of a game show to me — a game show where fashion is used as the medium.
Last week, when you assisted Johnny in the eveningwear competition he got kicked off for copying a look from Lanvin. I have to ask, were you trying to sabotage him? Didn't you recognize the dress? Well, I really wanted James-Paul to make it to the final four and I was trying to think of ways that I could sabotage. But in the end, I didn't have to do anything. I really had no idea [it was a Lanvin knock-off]. I was as shocked as everyone else was when they did the comparison at the judging stage.
Are you still friends with James-Paul? Yeah, definitely. We want to do, like, a sub-brand after the show is over. I would tell you more in a heartbeat, but he won't let me tell anyone.
There's definitely a performance aspect. People were a little more colorful once the cameras came in. Merlin, in real life, he's very sweet and very humble, believe it or not. When the camera's there, he's performing and turns into another Merlin. But he chills out later.
What about the hosts, Isaac Mizrahi and Kelly Rowland? I don't know. We didn't get to talk with them off-camera.
Any behind-the-scenes anecdotes? I'm not really allowed to say what happened that wasn't shown in the episode. But we were hooked up to a microphone all day, every day — even when we went to the bathroom! Oddly, this seemed normal after a while. There was no privacy. It was very 1984 Big Brother.
If you could have your pick of any other reality show to participate in… My fantasy show is, like, CFDA/Vogue Fashion Fund finalists, but in Survivor format. They should all be shipped to an island and be told to design a collection out of palm leaves. I would totally do something like that — fashion world meets Survivor.
What are you up to now? Are you doing a presentation in September? I'll be starting a PhD at Bard Graduate Center this fall, focusing my research on fashion and future studies. And for next season I'm taking my Siamese twin shirtdress (above) and branching it out into different fabrications, color waves and designs. But I have no plans to show yet because of funding issues. I'm still looking for new investors.
Photos: WWD Staff (top) and Bravo