Rediscovering Diane Arbus
With an exhibition of her work opening at the Met Breuer and a startling new biography out now, the late street photographer is having a moment.
---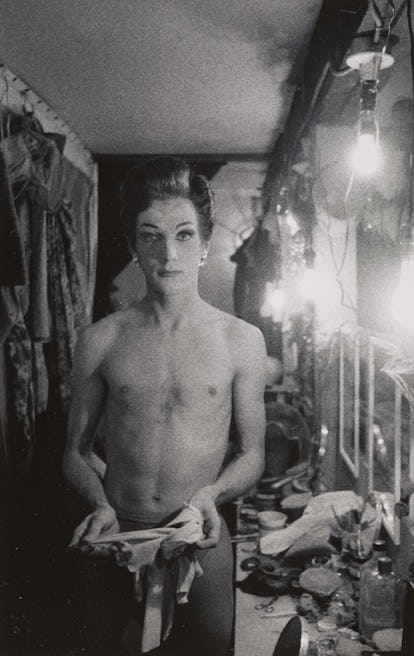 Diane Arbus, who committed suicide in 1971, received her first camera at 18, from her husband, Allan. Though she flirted with fashion photography for a spell, in the '50s she began engaging with her subjects, not merely looking at them. Arbus produced images of great poignancy and power, whether of sideshow performers, cross-dressers, or people simply strolling down Fifth Avenue. Focusing on the early years, "Diane Arbus: In the Beginning," which opens at New York's Met Breuer on July 12 (through November 27), showcases more than 100 rarely seen 35 millimeter photographs taken between 1956 and 1962. Many of them were acquired by the museum from the Arbus estate in 2007 and offer a glimpse into the genesis of her unsettling style, including gems like Female Impersonator Holding Long Gloves, Hempstead, L.I., 1959. "Unlike classic street photographers, Arbus wanted to be noticed," says Arthur Lubow, author of the startling new biography Diane Arbus: Portrait of a Photographer (Ecco), which comes out in June. "Her most revelatory photographs record a fleeting collaboration between artist and subject. Arbus waited for eye contact before pressing the shutter." Luckily for us, her gaze was returned.
Female Impersonator Holding Long Gloves, Hempstead, L.I., 1959: The Robert and Joyce Menschel Family Foundation Gift, 2015/The Estate of Diane Arbus, LLC. All Rights Reserved.