Solway Selects: February 2013
Arts and Culture Editor Diane Solway's must-sees for February.
---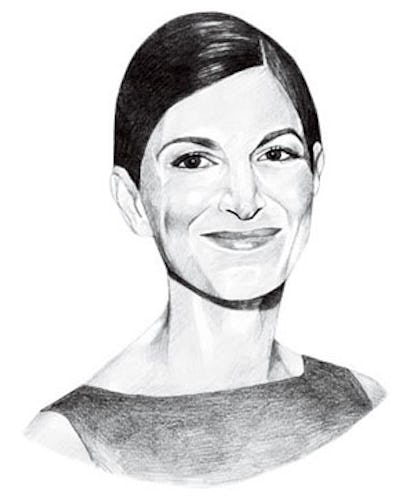 In 2000, Philip Treacy became the first milliner ever to show at the Paris couture, but he became a household name only in 2011, when Princess Beatrice (and many others) wore one of his custom chapeaus to Prince William and Kate Middleton's nuptials. (The princess's hat even spawned its own Facebook page.) In Philip Treacy (Phaidon), author Kevin Davies offers an intimate peek into Treacy's studio as he concocts his whimsical shapes and takes stock of their effect on the likes of Naomi Campbell (below), Lady Gaga, and Grace Jones. Also out in February, Herman Koch's novel The Dinner (Hogarth) is a nasty thriller that, not unlike Yasmina Reza's play God of Carnage, is about two urban couples who meet over wine to discuss their kids and end up discovering more about their own dark impulses than they bargained for.
Naomi Campbell
The fraying of a seemingly contented couple is likewise the subject of Belleville, a Hitchcockian drama by Amy Herzog (in previews this month at New York Theater Workshop). Meanwhile, at Playwrights Horizons, Herzog's husband, the director Sam Gold, teams up with Annie Baker on The Flick, about three employees at an old-fashioned movie house who are adapting to the digital age. And don't miss "Gravity and Grace: Monumental Works by El Anatsui" at the Brooklyn Museum February 8 through August 4. The luminous wall pieces by this Ghanaian-born, Nigeria-based artist suggest tapestries of fabric or paint. But look closely at the cascading "cloths" and you'll see they're fashioned from discarded milk tins and liquor-bottle caps.
Illustration by Alexandra Compain-Tissier; Treacy: Kevin Davies @ Zphotographic Ltd.