Solway Selects: January 2013
Arts and Culture Editor Diane Solway's must-sees for January.
---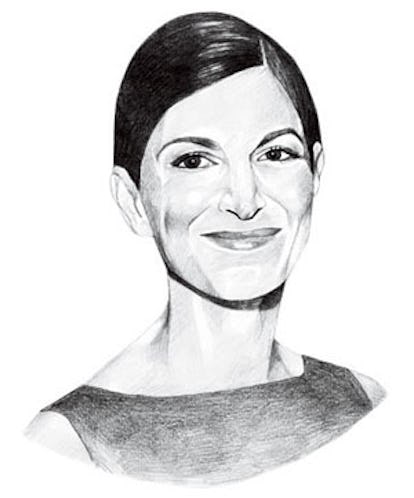 This month brings a highly anticipated new show by the Los Angeles–based artist Laura Owens, who cherry-picks from baroque paintings, folk art, embroidery, fashion, and other diverse sources to create works depicting landscapes, flowers, monkeys, and kissing couples. Owens has opted to exhibit her large-scale paintings not in a gallery or museum this time but in the stand-alone warehouse in Los Angeles where Liberace may have once stored pianos and that was a lithograph studio in the 1920s. There, the artist will paint and also host bookmaking workshops, concerts, and outdoor film screenings. "When you see work in someone's studio, you have a much better feeling about it than when you see it outside the context of where it was made," Owens says. "I want to make a space for something that's in between the idea of studio and exhibition. At what moment does that shift take place from one to the other?"
"Thrift Shop," by Macklemore
Also on my radar this month is the Broadway revival of Tennessee Williams's Cat on a Hot Tin Roof, opening January 17, which stars Scarlett Johansson as the Southern seductress Maggie the Cat— the role made famous onscreen by Elizabeth Taylor. And be sure to check out Thrift Shop, my favorite new video (above), featuring the Seattle hip-hop duo Macklemore & Ryan Lewis in a raucously over-the-top homage to vintage style. The pair shoot and edit most of their own clips, including "Same Love," a hip-hop anthem to gay rights. Both songs are from their debut full-length release, The Heist. Catch them on their world tour in 2013.
Illustration by Alexandra Compain-Tissier