Solway Selects: November 2012
Arts and Culture Editor Diane Solway's must-sees for November.
---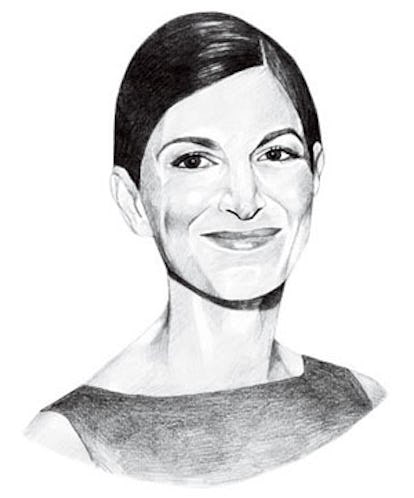 The first Stanley Kubrick film I ever saw was the darkly satiric A Clockwork Orange, the 1972 cult classic about the nature of violence that made a star of Malcolm McDowell, as a teen droog (thug) who becomes a cause célèbre. When Kubrick followed up with Barry Lyndon, his stunning cinematic epic based on the novel by William Makepeace Thackeray, I could scarcely believe that the same director had created such different and completely developed worlds. Beginning November 1, when Kubrick gets the retrospective treatment by the Los Angeles County Museum of Art and the Academy of Motion Picture Arts and Sciences, viewers will be able to experience anew the variety and ambition of this inveterate time traveler.
From left: Stills from Kubrick's films The Shining, 1980; 2001: A Space Odyssey, 1968; and Lolita, 1962.
Consider the range: Spartacus; 2001: A Space Odyssey; Lolita; Dr. Stangelove; Full Metal Jacket; and Eyes Wide Shut. The exhibition includes early photographs Kubrick took for Look magazine as well as costumes, props, memos, set models, and unrealized projects. You'll find Alex's droog suit from A Clockwork Orange, Jack's typewriter from The Shining, and the original red, unblinking eye of the computer HAL from 2001: A Space Odyssey. The show is a paean to the director's famously meticulous methods in addition to his love of new technology, which, ironically, allowed him to evoke 18th-century nighttime life. As Barry Lyndon star Marisa Berenson told me recently, Kubrick had a special lens created to allow him to shoot in candlelight. "It was the first time it had ever been done," said Berenson, who played a noblewoman seduced by Ryan O'Neal's callow striver. "So it meant that we had to sit very still or we'd be out of focus. Sometimes we had to sit for an entire day in full costume and makeup just to be lit, because Stanley didn't like stand-ins." See the results for yourself (through June 30, 2013).
Warner Bros. Entertainment Inc.; Illustration: Alexandra Compain-Tissier