Dianna Agron Loves Pilates, Great Mascara
The singer and actress shares a page from her beauty notes.
---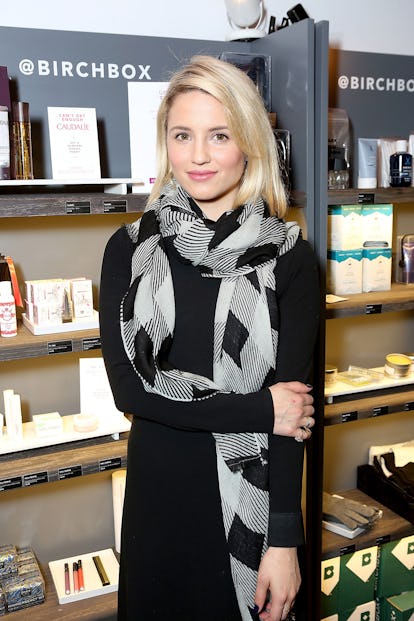 With packed social and work calendars and her new film Zipper making the festival rounds, Dianna Agron knows a thing or two about looking great on the go. We caught up with the actress at Birchbox's Sundance Pop-Up, where she shared her tips for glowing skin, secrets to finding great mascara, and how to stay glam on the go.
Your look: Eclectic yet sometimes quirky. It can switch from super feminine to masculine vey quickly.
Beauty from the inside out: I think beauty is all about having a kind heart, generosity and a sense of humor.
Exercise regime: I love Pilates and a good dance class. I travel with resistance bands or boxing gloves for a quick workout in the hotel room.
Beauty essential: Good mascara is really important. I am currently loving the W3LL People Bio Extreme Mascara, which is all-natural.
Winter skincare secrets: Stay hydrated; drink water and keep your face moisturized. I also use Caudalie Overnight detox oil before bed.
Day to night look: I use Amika hair spray to add volume to my hair, add another coat of W3LL People mascara and touch up my makeup with a good bronzer.
Manicure or pedicure: Manicure.
Best advice from the pros: Good things happen to those who wait. Patience and persistence. Oh, and always keep beauty essentials with you on the go.
Necessary splurge: Shoes and coats. If you take care of them, they can last for years and years.
Drugstore favorite: Baby oil. It's the best eye makeup remover.
Fragrance of choice: Tom Ford tobacco vanille.
Beauty icons: Katherine Hepburn, Audrey Hepburn, Anna Karina, Sophia Loren.