New Kimoji, New Dior, and a New Face for Mansur Gavriel
The fashion calendar heats up, and Kim's got some new Kimoji to express all your Kanye-themed feels.
---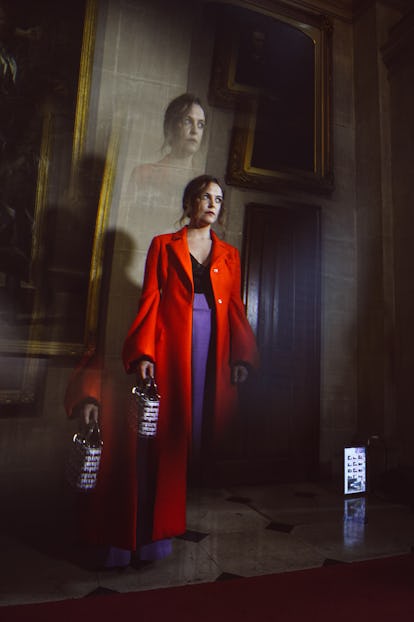 Chanel While all the other brands (ahem, Dior, Louis Vuitton) are presenting their Cruise 2017 collections, Karl Lagerfeld's label looks back at last year's "Paris in Rome" Métiers d'Art show with a new presentation in Beijing.
Dior Went for a Cruise! In the English countryside! And all the Ladies Dior took the Diorient Express, a little Galliano throwback.
Karan, Donna While the CFDA Awards will look back at Karan's design achievements at her eponymous label, which she vacated last year, Karan herself looks forward to a whole new project: alternative medicine.
Kardashian, Kim Releasing a new line of Kimoji Wednesday. What a day, what a lovely day.
Nef, Hari The new face of Mansur Gavriel — a label known for not really having a face, preferring instead to use guerrilla marketing tactics — photographed by twin photographers Tanya and Zhenya Posternak.
Phillips, Peter The man behind those mink-brown Dior lids talks beauty, traveling light, and why his go-to fragrance once matched his pants.
Shipp, Alexandra On throwing parties, head-shaving, and X-Men: Apocalypse.
Wainwright, Rufus With a new Shakespeare record out and an upcoming re-staging of his famed Judy Garland performance, Wainwright looks back on his career of shape-shifting and transformations.
All Aboard the Dior Express