Drake Drops His Fourth Studio Album 'Views' At Last
The rapper's much-anticipated latest effort debuted on his OVO Sound radio show Thursday night.
---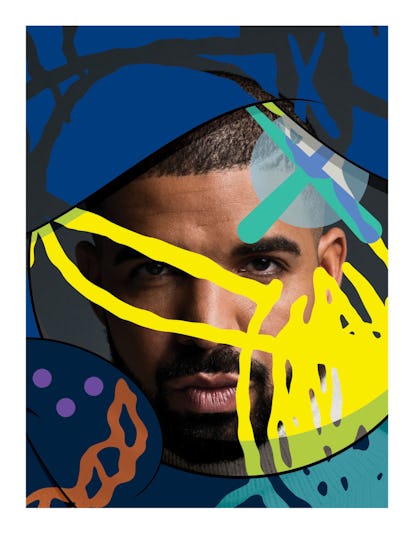 Ambrose, June Hip-hop's own Edith Head, a close collaborator of Hype Williams throughout the '90s. Here, she dishes on the stories behind some of her most eclectic — and iconic — projects. If it was shiny, nylon, and kind of weird, it was probably Ambrose.
Coddington, Grace Can't stop, won't stop. She decided to step back from Vogue in order to pursue other projects, and since debuting her Comme Des Garçons fragrance collaboration, she's also signed on with Tiffany & Co. She styled the brand's fall campaign. We hope there are cats.
De La Renta, Oscar New York brand, closing out Australian Fashion Week with a special summer collection. No word on whether power couple Taylor and Karlie will be in attendance.
MacPherson, Elle Australian super model with a few guilty pleasures. Protein powder might be one of them.
PETA Now a Prada shareholder. It's all about those famed ostrich bags. Um…
Views Drake's latest studio effort premiered on his OVO Sound radio show Thursday night and debuted on iTunes Friday morning. (Oh, and he dropped From The 6 from the title, because we all already know he's running through the 6 with his woes.) Unlike Kanye, he did all the fiddling with his record before it was released.
Vikander, Alicia The Ex Machina and Danish Girl actress will play Lara Croft in the upcoming reboot of Tomb Raider, beating out rumored options like Daisy Ridley and Emilia Clarke as the true heir to Angelina Jolie.
Watch W's most popular videos here:
Photos: Drake's Collaborators Share Their Toronto Haunts