Eddie Peake's Nude, Glittery Dancers Are Keeping Instagram Unfiltered
The British artist's notorious dance performances reached this side of the pond, clothing not included.
---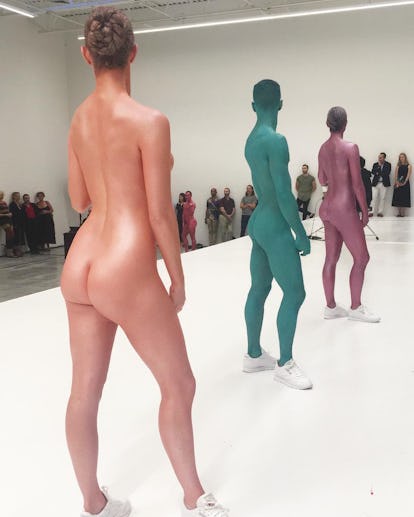 The buzzy London artist Eddie Peake is well known for his nude dance performances, including an infamous soccer match in the buff, and his latest is taking place at the newly reopened Jeffrey Deitch gallery on Wooster Street in New York. Like his past shows featuring naked men and women, "Head," a three-night performance series is a mix of music and spectacle — along with plenty of body paint. Get an unfiltered look through Instagram, here.