Emmanuelle Chriqui Blasts Alicia Keys in the Car, Follows Baby Animals on Instagram
The Entourage star is back with a new psychic drama on Hulu called Shut Eye, debuting December 7. Here, she talks about the Marilyn Monroe photograph that escaped her and more in her culture diet.
---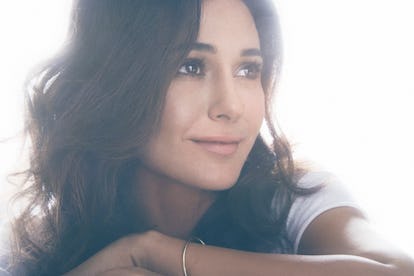 E and Roso. Produced by Biel Parklee.
Emmanuelle Chriqui made her name as Sloan, the ultimate cool girl on the popular HBO series Entourage. Now 40, Chriqui is ready to move beyond the glamorous guy's-girl she's been typecast as for so long. On December 7, she returns with a new drama series on Hulu, called Shut Eye, where she stars as Gina, a hypnotist, alongside Jeffrey Donovan (Burn Notice), KaDee Strickland (Private Practice), Mel Harris, and Isabella Rossellini. The show takes a dark look at L.A.'s storefront psychics subculture and the organized crime syndicate that runs them. Just before all 10 episodes land on Hulu, Chriqui shares what she's consuming right now.
First thing you read in the AM? I am ashamed to say it but my phone. Whether it's Instagram, emails, etc. I meditate first and then check my phone.
Books by your bedside right now? For sure, my script, followed by a couple books, including Girl on the Train, and In This Life by Christine Brae, and I am sure I have some short story compilation.
TV show that's been keeping you up at night? Aquarius.
Last piece of art you bought or ogled? Oh, this is hard! This Marilyn Monroe photograph I saw in the Hamptons so long ago. I still think about it.
Last movie you saw in theaters? I literally can't remember! How sad is that?
Last museum exhibition you loved? "Picasso: The Artist and His Muses," at the Vancouver Art Museum. It is super dreamy.
Last song you had on repeat? "Unthinkable" by Alicia Keys. I have been blasting it in the car nonstop.
How do your get your news? Mostly from online or social media. I don't watch the news, I refuse.
Favorite social media accounts to follow? I love food and travel Instagrams, makeup artists, etc. There is one called @babyanmlpage and I love it. I tag people in it every day! I also like @wonderful_places and @gypsea_lust.
Last thing you do before you go to bed? Oil cleanse — it's a whole amazing ritual!