Emmy Rossum's House Was Robbed, Over $150,000 Worth of Jewelry Stolen
It happened while the actress was out of town.
---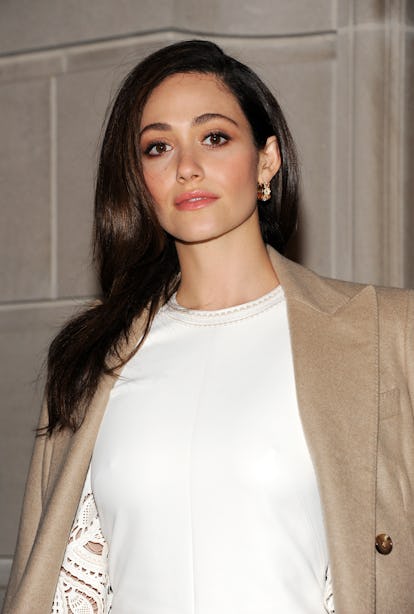 Desiree Navarro/WireImage
Burglars targeted actress Emmy Rossum's Los Angeles house last week, stealing over $150,000 worth of vintage jewelry as well as other valuable items. "A burglary occurred sometime between Wednesday, March 22, and Friday, March 24, at the 9700 block of San Circle," a spokesperson for the Los Angeles Police Department told ET Online. "Suspect or suspects took approximately took $150,000 worth of jewelry and other items…. The commercial crimes division is currently investigating the burglary."
Emmy Rossum took to Twitter on Tuesday afternoon, posting a message that alludes to the burglary. "Thank you to the LAPD. I fully support the police efforts and dedication," she wrote.
According to TMZ, law enforcement says the actress was out of town in New York when her house was robbed. They allege that the jewelry was stolen from two safes, whose combinations were left written right beside them. However, Page Six spoke to another source who denied that claim, explaining that the codes were "not anywhere near" the safes. TMZ also adds that law enforcement thinks the thieves "cut the power to deactivate the alarm system." They also allege that the housekeeper was at the home on Wednesday and all was calm, but when she returned on Friday, she saw a "crime scene."
Rossum is not the only recent victim of a high-profile burglary. Earlier this month, Kendall Jenner had $200,000 worth of jewelry stolen; in October, Kim Kardashian made headlines worldwide when she was robbed at gunpoint in her Paris hotel room, with the muggers stealing millions of dollars worth of jewelry; and on Saturday, burglars stole millions of euros worth of jewels from a Cartier store in Monte Carlo (the thieves and the jewels have since been tracked down).
Kendall Jenner, Performance Artist, Channels Icons Like Marina Abramovic and Yoko Ono