Lucy Prebble: Boardroom Drama
An English playwright brings Enron to the stage.
---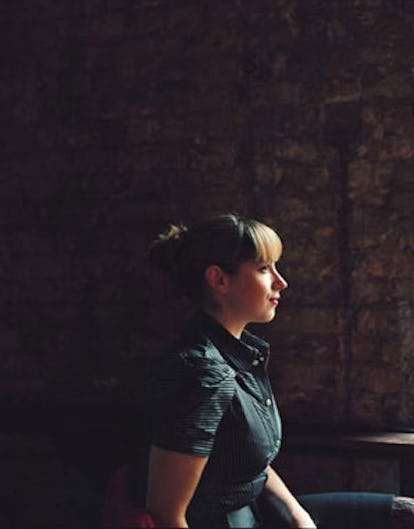 The demise of Enron may not seem an obvious subject for a 29-year-old British playwright—and Lucy Prebble admits, although she was fascinated by the scandal, she was initially daunted by the idea of translating it for the stage. "I did think, I'm an Englishwoman in her 20s; what am I doing writing about American CEOs?" says the petite Prebble, sitting in the basement bar of London's Royal Court Theatre. "And in Texas, at that, which is like America to the power of 10."
Enron, a tragicomic take on the 2001 scandal, has been sold out since its September opening, and critics have heaped on the plaudits; the London Evening Standard called it "a corporate Macbeth." Directed by Rupert Goold, it uses dramatic devices to illuminate Enron's shady practices: a trading floor is a frenzy of modern dance, and analysts sing Enron's praises in the style of a barbershop trio. The production will head to London's West End in January and to Broadway in the spring.
It's the second play Prebble has had staged. Her first, The Sugar Syndrome, about a friendship between a teen and a pedophile—which Prebble wrote while working as a secretary—opened at the Royal Court in 2003. She also created Showtime's Secret Diary of a Call Girl, based on the memoir of upscale London prostitute Belle de Jour. "Thematically, a lot of the things I write are similar, but people don't see it that way," says Prebble. "They think prostitution is very different from business, but they're both about deception and compartmentalization. What interests me are the things that people say you shouldn't look at; I want to lift up the lid and see the horrible thing underneath."
Now that Columbia Pictures has acquired the rights to Enron, Prebble is at work on the screenplay. After shoehorning writing around a nine-to-five job, she can finally devote herself to it full-time. Prebble concedes, however, that freedom has its downside. "It was like having a mistress, whereas now it's like my wife, you know?" she says with a wry smile.