Everybody Knows Trailer: Penélope Cruz and Javier Bardem Have Made Their Ninth Film Together
Asghar Farhadi's Everybody Knows is the ninth film the Hollywood power couple has starred in together.
---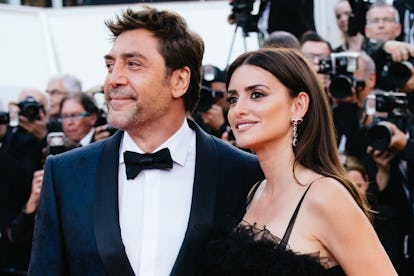 Emma McIntyre
Penélope Cruz and Javier Bardem have a love story for the ages. In fact, it's the kind of Hollywood romance that rivals the story behind some of the infamous onscreen and off-screen couples of Tinseltown's golden age.
Most of the films that Cruz and Bardem have starred in together predate their eight-year marriage, but the two met for the first time in 1992, while filming Bigas Luna's Jamon, Jamon. The actors played romantic leads in the film, and later went on to star in a handful of Spanish films, including Not Love, Just Frenzy, in 1996; Love Can Seriously Damage Your Health, in 1997; and Don't Tempt Me, in 2001. Shortly after, Cruz began a high-profile relationship with Tom Cruise, and started dating Bardem in 2007 while filming Vicky Cristina Barcelona. A decade and two children later, both actors have continued to play opposite one another on film, starring in the 2017 film Loving Pablo as Pablo Escobar and his lover, Virginia Vallejo, and now starring in Asghar Farhadi's Everybody Knows, the ninth film that Cruz and Bardem have appeared in together.
A new trailer for Everybody Knows was just released today, revealing that the film falls under Farhadi's signature neorealist style. Cruz plays Laura, a woman who travels from Argentina to Spain for a wedding, only to lose her oldest daughter to kidnappers. Bardem plays the ex-boyfriend who helps her embark on a mission to find her daughter in the tragic psychological thriller. Farhadi tends to make films about heart-wrenching familial tragedy, as was the case for A Separation and The Salesman. Both films won the Academy Award for best foreign-language film, but Farhadi boycotted the Oscars in 2017 after Donald Trump passed Executive Order 13769, which banned Iranian citizens from entering the United States.
Another famous Hollywood couple who appeared in nine films together over the course of their careers would be Katharine Hepburn and Spencer Tracy. While Tracy remained married to Louise Tracy for the duration of his 25-year-long romance with Hepburn, the two famously met on the set of Woman of the Year in 1942, and went on to star in eight more films together, including their final feature, Guess Who's Coming to Dinner. When Tracy died, in 1967, Hepburn made no public acknowledgment of the affair, but later wrote about the romance in her 1991 autobiography, Me: Stories of My Life, since Tracy's wife had died four years before the release of the book. Humphrey Bogart and Lauren Bacall made just four films together after starring in To Have and Have Not (and remained married from 1945 until Bogart's death, in 1957); Douglas Fairbanks and Mary Pickford became the It couple of the silent film era; and Cruz and Bardem just might be the modern-day equivalent of these famous couples of the silver screen.
Cruz and Bardem have also publicly acknowledged their relationship as Hollywood's Spanish power couple, and earlier this year told Vanity Fair that making movies together "is not something we plan to do every two years…just once in a while, if it feels right."
Related: Jessica Chastain, Lupita Nyong'o, Penélope Cruz to Star in 355, the Spy Thriller of Our Dreams