Life After Fashion: Why Industry Insiders Are Becoming Meditation Gurus, Florists, and More
A designer discovers a talent for condiments. A stylist bets the farm. As Karin Nelson reports, there's life after fashion.
---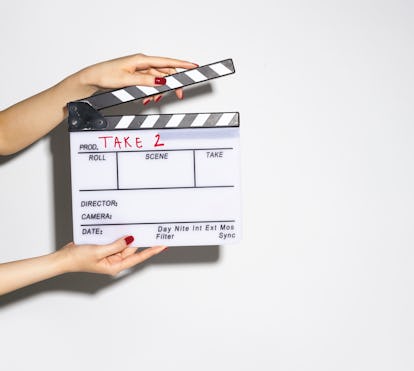 Photograph by Josephine Schiele;Prop styling by John Olson At Halley resources
Jennifer Fisher has been designing jewelry for more than 10 years—her fun, personal pieces are adored by celebs and editors alike. But, she says, it was an entirely different product of her making that garnered truly massive praise. "I have never gotten more thank-you notes than when I sent people salt for Christmas a couple of years ago," says Fisher, a health nut and avid cook, who concocted the special seasoning from a mélange of herbs, pepper, and the zest of organic lemons plucked from her father's tree in Santa Barbara, California. Initially, she had been sprinkling it on dishes she made for her family; her husband, who is also the president of her jewelry company, told her she was onto something. "Even today, I get jewelry requests from stylists saying, 'Can I get this and that piece—and, oh, I'm out of salt.' "
This spring she is launching Fisher Food, a line of condiments, beginning with her Universal Salt and eventually expanding to include hot sauce, salad dressing, and flavored oils that will all be sold on her website. "I want to be the condiment queen!" she exclaims.
Like Tom Ford, who added filmmaking to his repertoire, or Helmut Lang, who renounced frocks for art, Fisher is among many in the fashion industry who have taken their side passions up a notch and turned them into a successful second career. Aside from providing a sense of fulfillment, such creative dexterity has also proved valuable in today's rapidly changing world.
"It's not about what you're wearing anymore; it's about how you maintain your body and mind," says Khajak Keledjian, a founder of the high-fashion retailer Intermix, who, after selling the company to Gap in 2012, opened Inscape, a 5,000-square-foot mindfulness center in New York, six months ago. "Wellness is the new luxury," he declares. Keledjian got into meditation a decade ago, after a friend bet him $15,000 that he couldn't sit still for 15 minutes. The friend turned out to be right. But rather than make him pay up, he got the perpetually stressed-out ­Keledjian to start practicing yoga, which led him to meditation. "I would do it in between meetings," Keledjian says. "Two to three minutes of alternate-nostril breathing would leave me fresh and ready for the next challenge." Along with his business partner, Lew Frankfort, the former CEO of Coach, Keledjian saw the need for a center that was both secular and of the 21st century. "It hadn't been done yet," he says. Sleek and modern, Inscape features studios with surround sound, LED lighting, Ligne Roset cushions, and a curated selection of products like lavender-blossom body oil and coconut-wax candles. They also developed an app featuring meditations and "sound baths," so people can get into the Inscape vibe no matter where they are. "It used to be that when I told people I was into wellness, they thought I'd checked out," says Keledjian. "But it's a business!"
Certainly that was the impression Robyn Berkley gave when the longtime publicist for emerging fashion labels quit her job in 2011 and headed to Bali to become a certified yoga instructor. "I was sitting at my desk in a crazy environment, thinking, What the fuck? There's more that I want." Having suffered from intestinal issues since childhood, Berkley was eager to find a way to heal herself. "I was meeting all these people and learning so much about nutrition, and I wanted to disseminate the information in a beautiful, elevated way." She returned to New York and, in 2013, with partner Jared Sharma, launched Live the Process, an activewear line. Its accompanying website offers recipes, advice, and interviews with people like the fitness guru Taryn Toomey and the filmmaker and Transcendental Meditation practitioner David Lynch on achieving holistic health. "It's an expensive project, and it takes a lot of energy, but I wouldn't want to do anything else," Berkley says. "People need to latch onto something that makes them feel good and inspired—not stressed."
For Whitney Bromberg Hawkings, the former senior vice president of communications for Tom Ford, that something was flowers. For nearly two decades, she had been sending out, under the strict guidelines of her very meticulous boss, bountiful single-variety bouquets. "Whether it's Tom Ford or Karl Lagerfeld or Aerin Lauder, the chicest people in the world send just one big mass of roses or peonies," she says. Then came her aha moment. She and her partner, Adam Wilkie, the former PR director at Tom Ford, devised a concept for a flower-delivery service, whereby beautifully packaged blooms would come straight from suppliers in Holland, skirting middleman markups. She launched Flowerbx in London in 2015; by summer its reach will extend throughout Europe. Of course, for Hawkings, leaving Tom Ford wasn't easy. "It was the hardest thing I've ever done in my life," she says. "So much of my identity was wrapped up in that company." But while she lost an employer, she gained a customer. "He's one of our biggest," she says.
Laura Ferrara, a fashion stylist, found her true calling in 2002, when she and her husband, the photographer Fabio Chizzola, purchased a cottage on a fallow apple orchard in upstate New York. Spurred by a sense of duty to the land, the couple began caring for the 500 trees, which started to bear fruit again, drawing locals during apple-picking season. Today, the certified-organic Westwind Orchard is open August through October, and produces not just apples but also eggs, berries, maple syrup, jam, chocolate, wooden cutting boards, and lip balm made from the farm's beeswax—all of which they also sell in small batches year-round to places like Barneys New York, Colette in Paris, and The Line. "I love fashion, and I would miss it if I gave it up," Ferrara says. "But down the road, I see the farm as my creative outlet—a place where I can mix food, fashion, music, art, and politics."
Fortunately, not everyone is fleeing the fashion industry—in fact, some are making it their second act. Take Candice Bergen. At the behest of her daughter, the writer and former Vogue staffer Chloe Malle, Bergen painted a bunny on a Louis Vuitton duffel. After Malle Instagrammed the result, BergenBags, a customization service, was born. "I guess you can say I'm vaguely diversifying," says the award-winning actress, who just wrapped a film with Reese Witherspoon. Bergen never took art classes, but she has long been a doodler; for her, painting is a kind of therapy. "I put on music; it's pure pleasure for me," she says. So far, she's personalized dozens of bags—a camel on a Birkin, a Clydesdale on a Goyard carryall—but she has yet to master the art of selling. "I haven't been charging people—I just ask them to donate to the ASPCA or NRDC," she says. "Luckily, I made enough money in my past career."
Watch W's most popular videos here: