Fernando Jorge: Ring Leader
The Brazilian jewelry designer views his fashionable friends as muses.
---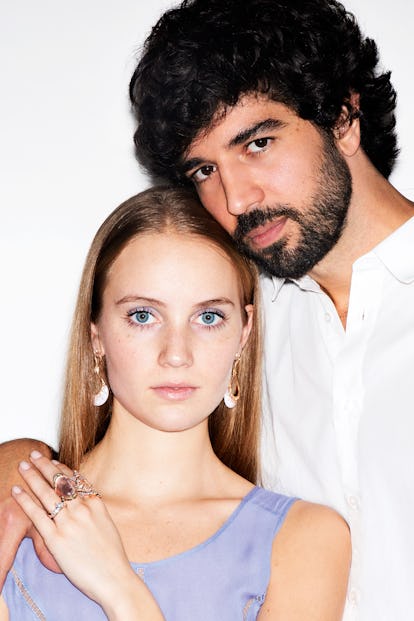 Photographs: Katja Rahlwes Stylist: Gianluca Longo
"I always loved drawing, but it was only when I fell into design that I felt a click," says 35-year-old Brazilian Fernando Jorge, who worked for a handful of local jewelry brands before moving to London to pursue a master's at Central Saint Martins. "I knew I had to shake things up, and I could only do that by leaving Brazil and putting myself in a different context." His degree collection was picked up by CoutureLab, a Mayfair boutique that specializes in one-of-a-kind designs. Grange Hall, in Dallas, and Matches Fashion, in London, soon followed suit, and, in 2013, Jorge was selected by the British Fashion Council for the Rock Vault designer showcase, an initiative curated by one of the U.K.'s best-known jewelers, Stephen Webster, to highlight the work of England's top young talents. "If you are going to be a serious designer, you need a voice and you need authenticity," says Jorge, who has become an insider's favorite, known for his fluid, sculptural pieces featuring Brazilian stones. All the women on this shoot, including his model, the needlepoint designer and girl-about-town Petra Palumbo, own his jewelry. Says Jorge, "I want to take the clichés of Brazilian sensuality and sexuality and translate them into something elegant and organic."
Hair by Mari Ohashi at LGA Management; makeup by Lucy Burt for Mac; manicures by Pebbles for Ciate. Digital technician: Rebecca Lievre. Photography assistant: Virgile Biechy.