Ferragamo Hires Paul Andrew, Fashion's Favorite New Shoe Designer
Paul Andrew has been named the brand's women's footwear design director. Ferragamo recently parted ways with creative director Massimiliano Giornetti.
---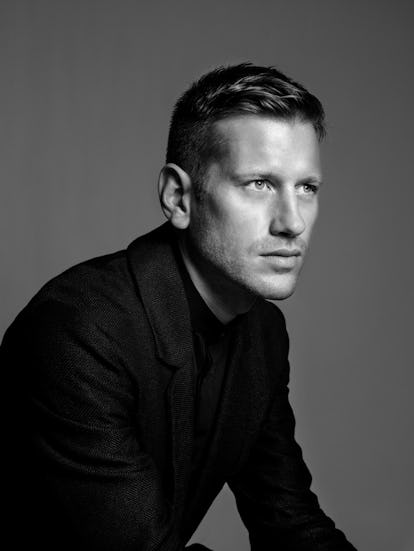 Image Courtesy of Paul Andrew
After parting ways with former creative director Massimiliano Giornetti earlier this year, the house of Salvatore Ferragamo has recruited cult-favorite shoe designer Paul Andrew. Andrew, however, won't directly replace Giornetti, but instead, in the newly created position of women's footwear design director, will be responsible for the brand's shoes.
Of course, when Salvatore Ferragamo himself was alive, the house focused solely on shoes, so making footwear a priority to the point that women's shoes get their own creative head comes as no surprise. Especially as the appointment has been rumored for weeks now.
In his own right, Paul Andrew was on the rise in the shoe world. His namesake brand has provided a buffer between the red carpet and toes of leading ladies like Jessica Chastain, Gwyneth Paltrow and Lupita Nyong'o.
Luckily for them, he'll keep his own brand in business (he already had plans to launch a men's line this season after all).
Before winning the CFDA/Vogue Fashion Fund's first ever prize for footwear in 2014, the industry vet worked his way up the latter at Donna Karan, Calvin Klein, Narciso Rodriguez, and Alexander McQueen before starting his own brand. His appointment at one of Italy's most stories shoe makers cements his rise to the top.
To hear him talk, the man not only simply adores shoes, but also pays special attention to how they'll feel on a woman's foot.
"In Spring 2014 I launched a style called Rhea, which is a deceptively simple flat sling-back style," he told W earlier this year. "I say deceptively because there was so much design and engineering that went into that shoe to make it the perfect, simple, everyday shoe. Everything from the angle of the strap, to the tension of the elastic was carefully considered, and I think because of that thoughtfulness, women of all ages are really gravitating towards it. I was in a store recently and saw three generations of women all buying the same style!"
Andrew's first collection for the brand will debut next year.
"We are excited to welcome such a dynamic and established talent into the company," added Ferruccio Ferragamo, president of Salvatore Ferragamo, in a statement. "We have a proud history of nurturing design talent and we believe that Paul's credo very much matches the spirit at the heart of our house."