Zendaya, Ansel Elgort, and Jake Gyllenhaal Join Cast of Appropriately Titled Finest Kind
"that's a dream team right there."
---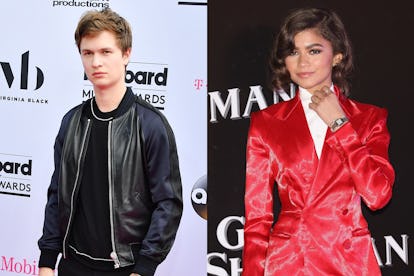 Both Zendaya and Ansel Elgort have been super busy over the past year, starring in blockbuster films including Spider Man, The Greatest Showman, and Baby Driver. You might think by this point that they're ready for a break, but these two have other plans.
According to Variety, Ansel and Zendaya have signed on to star opposite one another in an upcoming thriller called Finest Kind. The film will also star Jake Gyllenhaal, who plays Ansel's brother and a knows a thing in or two about being a young and in demand hollywood heartthrob and establishing an actual career in the process. The pair find themselves in over their heads in the Boston crime underworld. The film is currently still in development, so there's not much else in the way of information, including what role Zendaya will play. We do know that the film was written by Brian Helgeland, the screenwriter of the Oscar-winning '90s film L.A. Confidential and a creator of one of the possible Game of Thrones spin-off series.
We'll have to wait a while to see the film, however: Ansel is at work filming The Goldfinch with Finn Wolfhard. Zendaya, fresh off the success of Greatest Showman, just wrapped her Disney show K.C. Undercover and has a few more projects on her plate, including a possible return to the Disney Channel.
Gyllenhaal of course is just coming off his critically acclaimed and, in many views, Oscar-snubbed performance in Stronger. It was also recently announced he'll join another dream team with Michelle Williams and Benedict Cumberbatch in Call Me By Your Name director Luca Guadagnino's Rio.
Related: This Clip From Ansel Elgort's New Movie Will Make Your Heart Race
Check this out: