Fiona Apple's Album Is So Great, We Can Only Respond With Memes
Bolts: Cut. Strawberries: spread. Potential: Shameika-approved.
---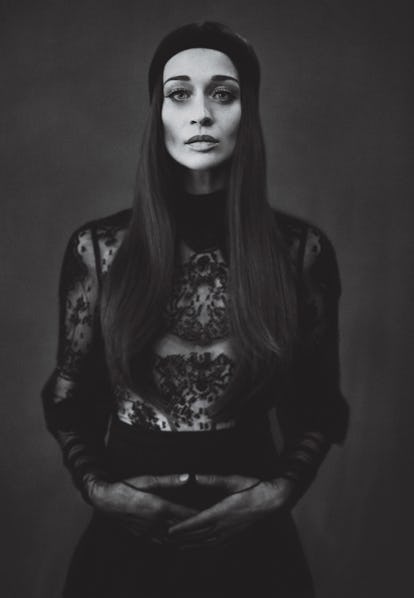 Chadwick Tyler
Six or so weeks into social isolation, and Fiona Apple has dropped a masterpiece of an album in Fetch the Bolt Cutters. Her first in eight years, the record gives voice to the #MeToo moment at some times, while also lamenting how shitty social media influencers can make us feel about lives. In other words, it grapples with the pain of being alive in these times from a distinctly female point of view.
Bolt Cutters was met with immediate universal acclaim. It's the first newly released album to get stamped with Pitchfork's near-mythic perfect "10" in ten years, and it's almost assuredly destined for many a "best of" list for not only this year, but perhaps this decade. It's the crowning achievement (so far) of one of the most unique and interesting career trajectories of any modern musician.
And yet, many an Apple stan took to social media to celebrate the release with a steady stream of silly memes—which might, at first, seem like an odd way to celebrate a serious artistic achievement. But it's not like many immediate reactions could do justice to an album many may still be digesting long after we're freed from social distancing. Besides, how else are we supposed to quickly communicate online that we're fans, besides using a meme? Why reserve the form just to celebrate dumb things? It's not like the album itself isn't without its own moments of humor and levity. So just considered those bolt cutters fetched, and enjoy.
Of course, one song in particular has emerged as meme-dom's favorite: "Shameika" the story of a girl who once told a young Apple that she had potential. Shameika, of course, has now rocketed past Oprah and Gwyneth Paltrow as America's self-esteem booster of choice.
Of course, the only meme-like reaction that really matters belongs to Gillian Anderson. The album's title comes from a line from Anderson's British crime show The Fall, after all.
Related: How Cara Delevingne Came to Provide Backup Vocals on Fiona Apple's New Album