Five minutes with Julianna Margulies's hairstylist Eugene Souleiman
Julianna Margulies is in a very small club of female celebrities: those who actually wear their naturally curly hair in public. The actress's first cover of W celebrates the curl in all its glory; the...
---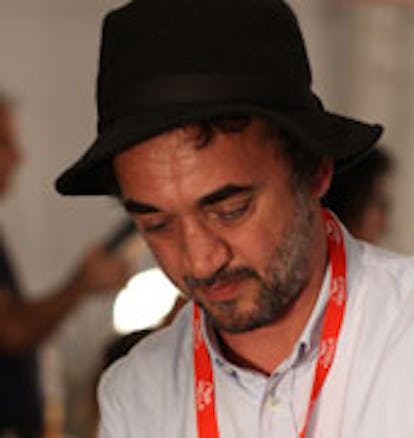 Tell us about the inspiration behind Julianna's hair on the May cover. I wanted to turn the volume up on what was originally there. It almost has that slight feeling of the early seventies, Guy Bourdin thing, but also very Mediterranean and sexy, like an amazingly beautiful Sicilian woman.
I was actually flagging her with a big piece of polyboard to lift her hair and make it fly! (See Julianna and Eugene in action in our video HERE).
To create volume, I sprayed Wella's Crystal Styler [Editor's note: this product is only available in Europe] in her hair when it was wet, then blew it out so I could control the texture of her hair so it didn't look too frizzy. Then, we used a curling iron. We also curling ironed two packs of weft [strips of faux hair]. We put the wefts in and just brushed it and brushed it, so it just kind of looked very, very light and soft. It was also a little more raw, not too polished, or controlled.
That does not sound like a wash and go style. It may look like it, but that's the thing when you look at stuff like this. It's been worked in the right way so it doesn't look worked, you know what I mean?
Once your hair is curly, put your head upside down, go through it with a brush, and then throw the hair dryer onto it to loosen everything up and get a little air in it.
Editor's note: In lieu of Crystal Styler, Wella's System Professional Volumagic (see systemprofessional.us for salons) will provide a similar result, according to Souleiman, who is Global Creative Director for Wella.
Read our interview with Julianna Margulies HERE. Read our interview with Jennifer Aniston's hairstylist HERE.