Fran Lebowitz Is Opinionated as Ever in the Pretend It's a City Trailer
Martin Scorsese's seven-part documentary on the professional New Yorker is as full of quips as you'd expect.
---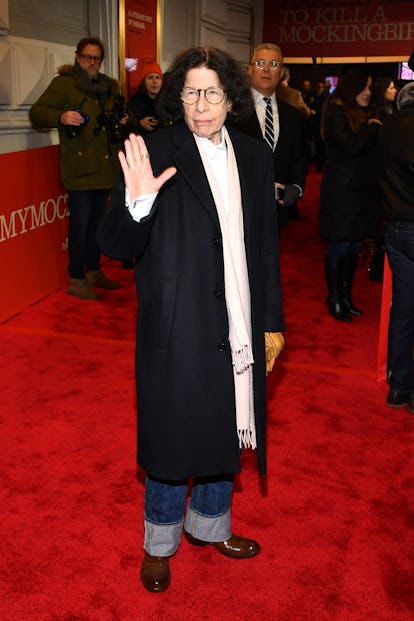 Photo by Slaven Vlasic via Getty Images
There could be, perhaps, no more ironic subject of a Netflix special than Fran Lebowitz, the essayist, cultural critic, and professional New Yorker who's proudly never streamed anything in her life. She forbids recording of her speaking engagements, and is infuriated when people film them on their phones. Oh, and speaking of cell phones—Lebowitz has never had one. The same goes for a computer.
Leave it to Lebowitz's longtime pal Martin Scorsese to bring her to the world's largest streaming platform nonetheless. The Academy Award winner has roped Lebowitz into appearing on-screen before; she was the subject of his 2010 HBO documentary Public Speaking, and even made a cameo in his 2013 film The Wolf of Wall Street. But Pretend It's a City, a seven-part series that premieres on January 8, is far more comprehensive. It's also proof that being a luddite has never stopped Lebowitz from being full of opinions, which she shares over a glass of water in a new teaser. (She hasn't had alcohol or drugs in decades, having taken her "lifetime supply" from ages 15 to 19.)
"Does complaining change anything?," the director asks Lebowitz in the clip. "Not so far. I mean, of course, I'm a young woman," the 70-year-old replies.
Lebowitz's opinions on subjects like the subway, tourists, money, and human behavior accompany clips of her strolling through neighborhoods like SoHo and Midtown, plus landmarks like the New York Public Library's Fifth Avenue flagship and Times Square. Naturally, she's wearing her signature uniform: a custom men's suit jacket from the Savile Row tailor Anderson & Sheppard atop a white men's button-down from the London-based shirtmaker Hilditch & Key, plus a pair of men's Levi's 501 jeans, tortoiseshell glasses, and wing-tip cowboy boots.
Surprisingly, Lebowitz's go-to accessory is missing from the teaser. But rest assured: The full series will offer more than enough glimpses of Lebowitz puffing away on Marlboro Reds or Lights.
Related: Fran Lebowitz Doesn't Have a Cell Phone, But Knows Everything That Happens on Social Media Anyway