Francesco Carrozzini's Guide to Los Angeles
The Italian director shares his 6 favorite places.
---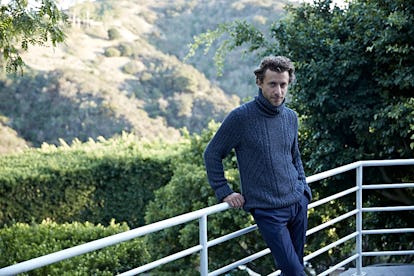 As the son of legendary Italian Vogue editor Franca Sozzani, photographer and director Francesco Carrozzini naturally has roots in Milan. Today, however, he splits his time mostly between New York and Los Angeles. His love of the latter is the subject of a new film, "Sincerely, LA," which premieres today on hugoboss.com.
Here, Carrozzini reveals his favorite haunts in the city.
HMS Bounty "I love the myth of this place, a smoky dive bar made famous by Charles Bukowski's late night drinking habits. It has a long history and has been many celebrities' favorite watering hole. The perfect spot for an intimate encounter."
Mulholland Drive "The narrow, two-lane highway is his favorite drive at nighttime. I was living in Italy when David Lynch's film 'Mulholland Drive' came out, and distinctly remember wanting to experience it firsthand. I regularly find myself taking the drive to experience the magical nighttime views of the city and valley."
Giorgio Baldi "The dimly-lit ambiance and Italian cooking feels like home. My favorite dish is the Farro Scampi appetizer and the homemade Agnolotti with white truffle sauce."
Coffee shop BH Hotel "I love the wallpaper and chocolate milkshakes in this iconic glorified diner."
Little Dume Beach in Malibu "This is the definition of cool Malibu, and what we all think about when we dream of Malibu summers. A private beach with beautiful people and great surf."
Chateau Marmont "As a Italian, I love Hollywood history and iconic landmarks with rich storytelling. The romanticism and nostalgia of this iconic property feels more like Europe than L.A. You can experience the history, and feel that so much has happened there. You feel you're apart of something so much bigger."