Family Style
Francis Ford Coppola returns to his roots with his latest boutique hotel: Palazzo Margherita, set in his grandfather's hometown in the south of Italy.
---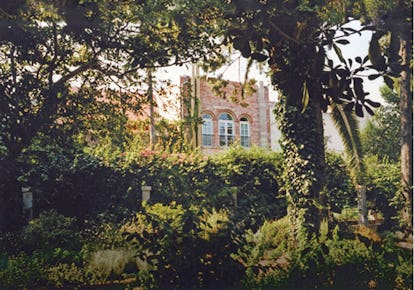 Oscar-winning auteur Francis Ford Coppola has been direct­ing a series of side projects for years with his array of ­gorgeously sited boutique hotels in Buenos Aires, ­Belize, and Guatemala, not to mention the much visited ­Inglenook and Coppola wineries in Napa and Sonoma. But for Palazzo ­Margherita, his latest, the filmmaker has settled on more-personal ­territory—restoring a 19th-­century mansion in the town of Bernalda, from which his paternal grandfather, ­Agostino, hailed.
Located just 15 minutes from the Ionian Sea in the Basilicata region, the palazzo was originally built by the wealthy Margherita family in a particularly tony area. But in a nod to Coppola's grandfather, who grew up in a modest neighborhood, the hotel injects a bit of intimacy into the grandeur in an attempt to make guests feel less like they are in a hotel and more like they are in an Italian home.
French architect Jacques Grange oversaw restoration of the property, which has seven suites, two rooms, and a private interior garden. A restaurant, Cinecittà, will be open to the public, while a private bar on the upper floor of the hotel will cater only to guests.
Though Palazzo Margherita hadn't officially opened yet, in August it hosted Sofia Coppola's wedding to Phoenix frontman Thomas Mars—an affair that brought the tiny town a dose of Hollywood glamour. A harbinger of things to come, no doubt (palazzomargherita.com).
Photo: Andrew Durham