Frost Bite
François Nars and Steven Klein team up on the coolest makeup in town.
---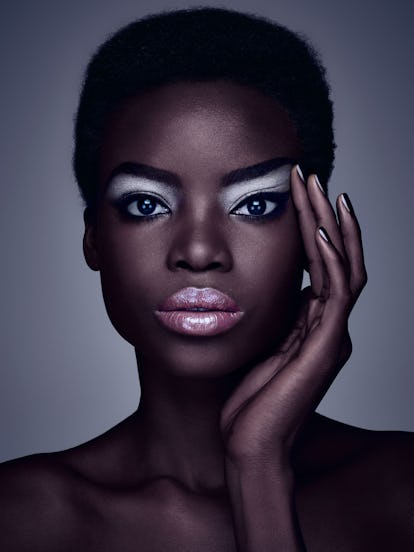 Some pairings are bound to react explosively: Elizabeth Taylor and Richard Burton, gasoline and a match, and now, François Nars and Steven Klein. This month, the makeup titan is teaming up with the star fashion photographer to debut a dynamite color collection. "I've always admired how Steven pushes the envelope," Nars says. Indeed, Klein has built his career around edgy imagery, so it's a bit of a surprise that the products—like the Single Eyeshadow in Mortal and Killer Shine Lip Gloss in Fast Life used here—are quite wearable. The packaging, which features Klein's racy beauty photos, is more provocative. "My work is character driven," Klein says. "And makeup defines who that character is."
Hair By Romina Manenti at Home Agency; Makeup by Lena Koro for Nars at TraceyMattingly.com; Manicure by Holly Falcone at Kate Ryan Inc.; model: Maria Broges at supreme management; digital technician: Hugo Arturi; photography assistants: Basil Fauchier, Scott Simpson; hair assistant: Katharine Cali.