Faster, Pussycat!
W's fashion market and accessories director is on the hunt for what's next.
---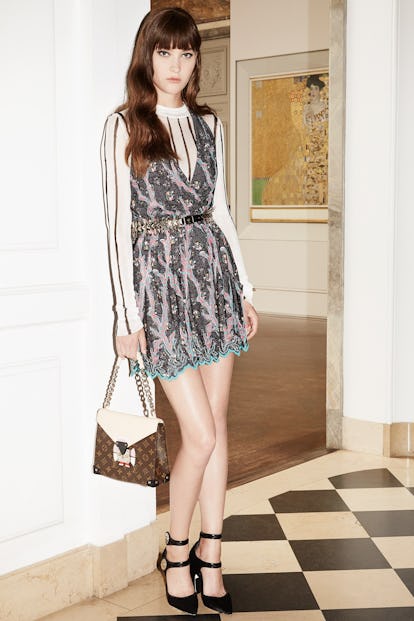 Photographer: Jeff Henrikson Stylist: Karla Martinez de Salas
Françoise Hardy was not only a famous singer when she began filming John Frankenheimer's 1966 racing flick Grand Prix. Shy and slightly androgynous-looking, with high cheekbones and wind-tousled bangs, the 22-year-old was also the epitome of French chic. The images of her on set in Monte Carlo posing behind the wheel of a Ferrari still rev the imagination, and the recent Louis Vuitton resort collection, which was staged in Monaco, brought those old photographs to mind. The graphic lines, lean tops, and wide trousers create a playful, upbeat look with plenty of fuel to burn.
Photos: Faster, Pussycat!
Hair by Shingo Shibata at The Wall Group; makeup by Susie Sobol. Model: Emma Waldo at The Society Management. Digital technician: Kevin Kundst. Photography assistant: Romek Rasenas. Fashion assistant: Jenna Wojciechowski. Special thanks to Neue Galerie New York.