Frank Ocean Has Finally Unveiled His New Visual Album 'Endless' — and It's Not Even the End of His Plans
Plus, Gawker finally succumbs, Amber Heard donates her divorce settlement, and more Olympic drama.
---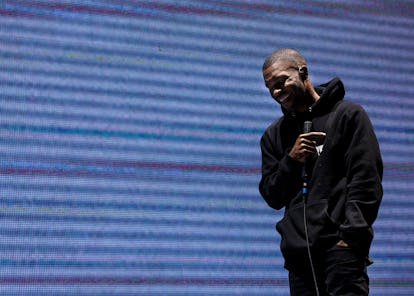 FilmMagic
Gawker Ceasing operations next week, felled by the Hulk Hogan and Peter Thiel lawsuit and subsequent sale to Univison.
Gvasalia, Demna How the Vetements designer and his now-legendary floral dresses are shaking things up as Alexander Wang's successor at Balenciaga.
Heard, Amber When she said her divorce settlement with Johnny Depp wasn't about the money, she meant it. Heard is donating the entire $7 million settlement to the ACLU and the Children's Hospital of Los Angeles, where she has volunteered for a decade.
Marfa The tiny Texan town with a highly Instagrammed faux-Prada store and a Donald Judd outpost is about to take off.
Ocean, Frank Finally dropped his long, long, long awaited follow-up to Channel Orange — not titled Boys Don't Cry, the new record Endless opens with a Wolfgang Tillmans-penned track and follows it with an Isley Brothers cover. Apparently, Boys Don't Cry is a separate project coming this weekend.
Phelps, Michael The Under Armour-sponsored athlete was photographed for the cover of Sports Illustrated in a pair of Nike track pants. Oops. Phelps's team might have flubbed, but the other breakout stars of Team USA could stand to ink their own endorsements.
Portman, Natalie Makes her directorial debut with A Tale of Love and Darkness. And, she admits, it didn't come naturally.
Watch W's most popular videos here: