Freaky and Fantastic
The corridors of the offices of Studio Museum in Harlem have the expected institutional feel: fluorescent lighting, chipped linoleum floor tiles. But dreariness comes to an abrupt halt at the entrance of Saya Woolfalk's studio,...
---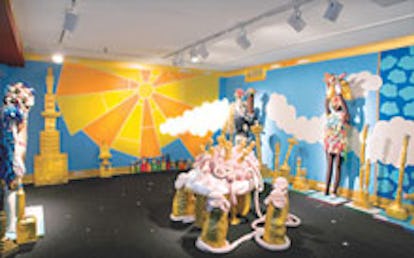 My story about Woolfalk for W's Art Issue is here.
Top: An installation view of No Place: (pre)Constructed, 2008.