French Cinema's New, New Wave Is Here
Maybe you spotted these three French actresses swanning about Paris Fashion Week, but the new class has been turning heads onscreen as well.
---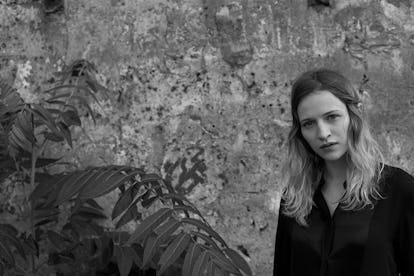 Ever since French New Wave cinema launched the careers of Anna Karina, Jean Seberg, and Brigitte Bardot, the smart, seductive, and stylish starlet has become a national export for France, on par with Champagne and Chanel No. 5. This year brings us Christa Théret, 24, who first came to notice in Renoir (2013), with her portrayal of the painter's greatest muse. Now Théret is turning heads as a young soprano in Marguerite, which received 11 César nominations.
Equally impressive is two-time César Award winner Sara Forestier, ____ 29, who appeared as the single mother of a troubled teenage boy in the 2015 Cannes favorite Standing Tall. This is a pivotal year for Forestier, who has two films in the pipeline: Primaire, in which she plays a schoolteacher in the throes of an existential crisis, and M, which she wrote, directed, and stars in as a shy stutterer whose world changes when she has an affair with a race-car driver.
Meanwhile, Joséphine Japy, 21, garnered attention last year for her star turn in Mélanie Laurent's teen psychodrama Breathe—not to mention her front-row presence at Valentino, Chanel, and Chloé. Her latest role, as an ambitious young girl who catches the eye of an older coworker in Sebastien Marnier's thriller Irréprochable, is sure to keep the buzz going.