Get Your Fill In The Hamptons
If you are one of the lucky swells who go East on Memorial Day and don't return to the fair island of Manhattan until it's back-to-school time, you'll be happy to know that you can...
---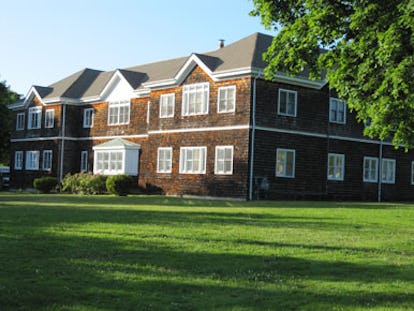 The Laser & Skin Surgery Center of New York, the Manhattan home of Drs. Roy Geronemus and Fredric Brandt, is opening a Southampton outpost (above) to be manned by dermatologist Elliot T. Weiss, who will offer everything from Botox to body checks. "People out here want the best, and for that, you have had to come into the city," says Weiss, who just moved to Sagaponack full time after a two-year fellowship with Geronemus in the city. "Nothing in the vicinity comes close to offering the range of services that we're going to have."
That will include everything from tattoo and scar removal to injections of a bevy of fillers; plus, Weiss, who will perform every procedure himself, made sure they were equipped to do skin cancer checks and mole removal. His favorite toy at the moment? The new Fraxel Re:store Dual laser. "The more we've used it, the more we realized it filled a gap we didn't even realize existed," says Weiss. "It's revolutionary for sun damage, fine lines, even pre-cancerous lesions on the face. Who doesn't have sun damage? I think a lot of people will benefit from it."
For patients who only want hard-core stuff (CO2 lasers, more intensive surgical procedures, etc.) that the Southampton location doesn't offer, a car service will be provided to and from the Manhattan office, located just outside of the entrance to the Queens-Midtown tunnel. Weiss will do follow-up appointments back on the East End. And, while he is still finalizing his schedule, there will be Saturday and Sunday hours for you weekenders, too.
Laser & Skin Surgery Center of New York East, opening June 14 325 Meeting House Lane, Building 1, Suite C Southampton, New York 11968 631.287.7307 laserskinsurgery.com