Gigi Hadid Gets Her Own Barbie So Now You Too Can Have Your Own Stay-at-Home Hadid
The model is the latest to get her own Barbie doll, which will be part of the Tommy X Gigi collection.
---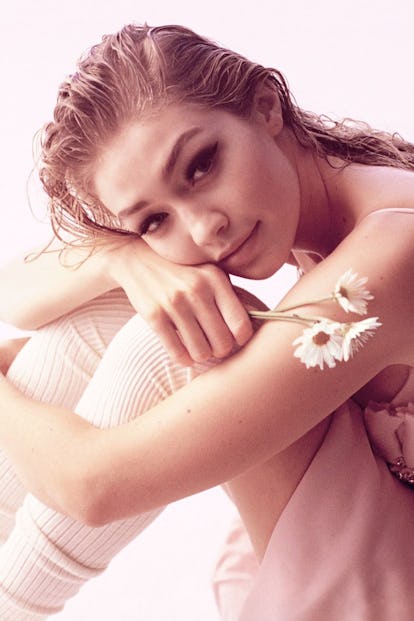 Gigi Hadid's latest Tommy Hilfiger collaboration might be too small for the average runway—but it will probably make an appearance in toy stores and children's playrooms near you. The model just announced the latest item to come from her partnership with Tommy Hilfiger and it's a doll, a Barbie to be precise.
Hadid shared a photo on Instagram of two Barbie dolls—one seems to be good ol' Barbie herself (rocking fabulous blunt bangs, might we add), while the other is the spitting image of Hadid. Both dolls are wearing denim cutoff shorts, Tommy Jeans t-shirts, sunglasses, black roller skates and high socks. And Bar-gi (our working title for Gigi the Barbie) rocks a backpack slung over her shoulder, which let us to wonder, does that bag come in human size? The toy is part of the new Tommy X Gigi collection, now in its second iteration; the model previously worked with the designer on a campaign for a fragrance.
Hadid isn't the first model to get a Barbie of her own. Plus-size model Ashley Graham also made headlines when she got her own Barbie doll, which notably and purposely did not have a thigh gap.
Hilfiger's second show with Hadid will take place Wednesday in Los Angeles, and if their last show in New York was any indication, more than a doll-size Bar-gi will walk the runway. A post-Tom Hiddleston Taylor Swift turned up front-row for that first show, if you'll recall.
Post-Hiddleswift Taylor Swift and Gigi Hadid Redefine Squad Goals at Tommy Hilfiger
Gigi Hadid Dramatically Reads "Popular"
Gigi Hadid Dramatically Reads "Popular"