A Brief History of Gigi Hadid's Boyfriends: Zayn Malik, Joe Jonas, and More
Meet the model's memorable plus ones.
---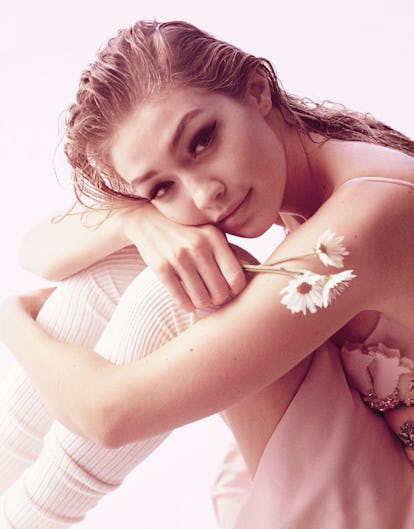 STEVEN MEISEL
The Instagram grid can serves as a relationship timeline, revealing beginnings, endings, and all the drama in-between. From Cody Simpson to most recent ex Zayn Malik, take a look back at all the men in Gigi Hadid's life—so far.
First, there was the singer Cody Simpson.
After Simpson, it was rumored that Hadid had a brief flirtation with British Formula One racing driver Lewis Hamilton.
Karlie Kloss may have been the one to spill the beans about Gigi's relationship with Joe Jonas.
Gigi's first photo with Joe was at Taylor Swift's "Bad Blood" party, but their relationship wasn't official yet.
Their first real couple photo happened to be at Taylor Swift's Fourth of July party. And then they proceeded to wear matching outfits like the social media power couple that they were.
A few years ago, shortly after ending her relationship with Joe Jonas, Hadid and Zayn Malik made their relationship public in December 2015 when he posted an Instagram of the two of them.
Then, a few weeks later, Hadid posted a photo of Malik (shirtless) holding her cat, and the deal was sealed.
They lived happily ever after on social media…
…Until March 2018, when the couple announced their breakup.