Onward and Upward for Gisele Bündchen, Megyn Kelly, and Jonathan Saunders
Plus, Michelle Obama is retail's unlikely savior, and Roc Nation's only female client takes off.
---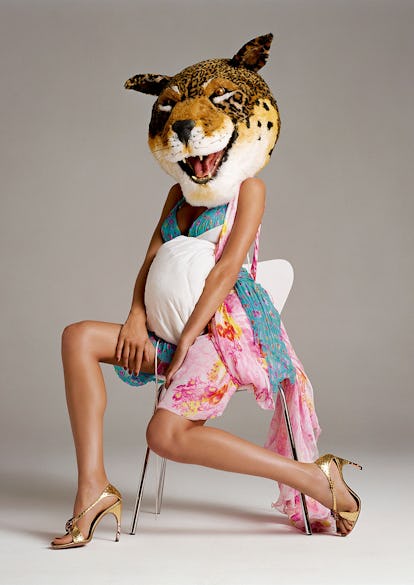 Bündchen, Gisele Reigning supermodel (even when she's supposedly on sabbatical) whose worth is estimated at upwards of $300 million; beautiful person whose career also reflects how beauty might not be the most important trait in her industry.
Diggins, Skylar WNBA star, social media guru, winner of countless endorsements, and the only woman signed to Jay Z's Roc Nation agency.
Film Festival, Cannes That is: Balfe, Caitriona; Depp, Lily-Rose; and Hall, Rebecca. Ladies and gentlemen, the beautiful people of the 2016 Cannes Film Festival.
Janes, Carisa Hourglass cosmetics founder with a penchant for Céline and Oribe.
Kelly, Megyn Could the Fox News anchor be the next Oprah? She's training for the primetime special, Megyn Kelly Presents, which will bring her face-to-face with Donald Trump again. (And Robert Shapiro, and Laverne Cox, and Michael Douglas, but those marquee names are peanuts compared to the Trump interview.)
Museum of Modern Art, San Francisco Photography has always been the backbone of the SFMoMA's collection. With its reopening on May 14 it doubles down on the likes of Dorothea Lange, Ansel Adams, and Ed Ruscha in a new exhibition entitled "California and the West," which documents California society as far back as the gold rush.
Obama, Michelle First Lady, fashion plate? While it might be a stretch to say that Michelle Obama "glamorized" the cardigan, as this NPR piece argues, it's impossible to deny her tangible impact on the bottom lines of upscale fast-fashion brands like J. Crew and White House, Black Market.
Rules, Vanderpump Real Housewives reality show spin-off; New Yorker television critic Emily Nussbaum provides the essential kicker: "It's television's television."
Saunders, Jonathan Scottish designer (previously considered in the running to succeed Raf Simons at Dior) and new Diane Von Furstenberg chief creative officer.
Watch W's most popular videos here:
Looking Back at the Best of Jonathan Saunders
Jonathan Saunders Fall 2003
Courtesy of CNP Montrose
Jonathan Saunders Fall 2005
Courtesy of CNP Montrose
Jonathan Saunders Spring 2009
Courtesy of CNP Montrose
Jonathan Saunders Spring 2010
Courtesy of CNP Montrose
Jonathan Saunders Fall 2012
Courtesy of CNP Montrose
Jonathan Saunders Spring 2014
Courtesy of the designer
Jonathan Saunders Fall 2014
Courtesy of the designer
Jonathan Saunders Fall 2015
Courtesy of the designer
Jonathan Saunders Spring 2015
Courtesy of the designer
Jonathan Saunders Spring 2016
Courtesy of the designer