Gossip Girl Nostalgia Has Evolved Into Meme Form
As an anagram, the show's title makes perfect fodder for imagined dialogues between Blair and Serena.
---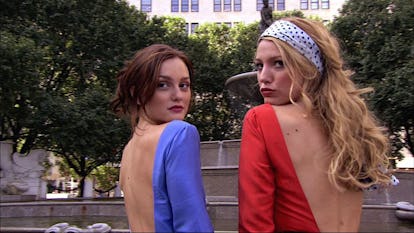 One day, in the far-off, post-pandemic future, friends will gather in distances less than six feet apart and tune into the Gossip Girl reboot. That day already seemed too distant for aspiring Upper East Siders to handle even before the coronavirus outbreak hit, upending Hollywood production schedules.
Now more than ever, then, we're seeing Gossip Girl nostalgia. One month into self-isolation—more than enough time to do a deep dive into the reboot's cast—it's manifesting in an unexpected way: nonsensical memes of the show's two most iconic frenemies, Serena van der Woodsen (Blake Lively) and former W intern Blair Waldorf (Leighton Meester).
As real Gossip Girl stans no doubt know, this isn't the show's first meme rodeo. "Three words, eight letters… Say it and I'm yours," Blair tells Chuck Bass in the season 2 premiere. She's referring, of course, to the words "I love you," though the internet has brainstormed myriad alternatives for years.
Now, a new type of word play meme as surfaced. For the past week or so, Twitter users have been posting the same Gossip Girl poster, but all with different anagrams of the show's title. Its three vowels hold endless possibilities, and make perfect fodder for an imagined dialogue between Serena and Blair.
Those who've stuck with the word "girl" have been getting arguably only more inventive, with only the six letters in "gossip" to use as material. (Not all of which is age-appropriate.)
Sometimes, only one word is needed. Like when it comes to Tiger King, for example.