Gray Sorrenti, Mario's Model Daughter, Is Also at Home Behind the Camera
The 16-year-old model-turned-photographer is quickly picking up the family legacy.
---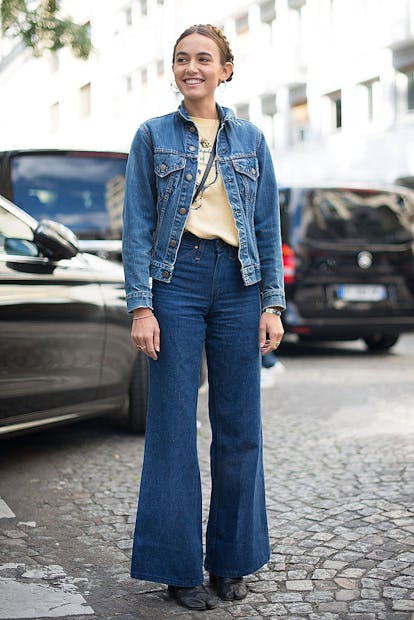 Vanni Bassetti/Getty Images
Now that Bella Hadid, Gigi Hadid, and Kendall Jenner are all also photographers, it was just a matter of time before the budding 16-year-old model Gray Sorrenti, fresh from her cover of Vogue Italia this summer, would end up behind the camera, too. As it turns out, that's actually where she's even more at home – no surprise given that her father is Mario Sorrenti, the famed fashion photographer known for his arresting images of models like Kate Moss, who he notably dated in the 90's.
But post-Kate, Sorrenti married fellow photographer Mary Frey, and now their daughter Gray is stay true to both of their roots, shooting her coterie of downtown, modelesque teens primarily on film. It's the same crew she tapped – and accented with Twizzlers, toy alligators, and a hint of Chanel – for her magazine editorial debut this fall in the print-only title Moodboard, though one key figure was missing: Sorrenti's best friend, Blue Lindeberg, an emerging actress and the daughter of the designer Johan Lindeberg. (To be clear, Sorrenti isn't just friends with fellow scions: from the looks of her Instagram, names like Pierpaolo Picciolo and Tom Sachs have made the cut, too.)
Get a look at her photography, inspired by everyone from Mary Ellen Mark to Larry Clark, here.
Gray Sorrenti, Mario's Daughter, Is Now Also a Photographer
Gray Sorrenti, Mario's Daughter, Is Now Also a Photographer