From Westminster Abbey to the Acropolis? Gucci Looks for Its Next Grand Backdrop
Plus, a united statement from the fashion industry and the end of New York Fashion Week.
---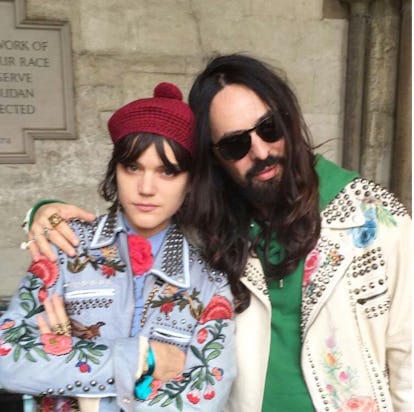 Aboah, Adwoa Model, activist, tracksuit enthusiast.
Angels, Green Fill your weekend longreads quota with this fascinating, often hilarious dive into the covert world of the Green Angels, a collective of 30 models who operate a high-end weed delivery service. Reportedly among their clients? Rihanna and Justin Bieber.
Dalí, Salvador; and Schiaparelli, Elsa Before Sterling Ruby and Raf Simons, there was Elsa Schiaparelli and Salvador Dalí. The surrealist's impact on Schiaparelli's designs — including her own surreal art efforts like the iconic lobster dress — will be on display at Florida's Dalí Museum beginning in October.
Gucci Westminster Abbey was fine, but the Acropolis? A bridge too far. The Greek culture ministry declined Alessandro Michele's request to show his upcoming summer show at the landmark, a UNESCO World Heritage Site.
Hadid, Bella Ruled the runway this fashion week. From posh Ralph Lauren to grungy bad girl Alexander Wang, see all her transformations throughout the myriad looks she wore on the runway.
Immigrant, I Am an In the midst of fashion week, 81 high-profile fashion insiders, from models to designers to stylists to photographers and even a few editors, stopped by to issue a statement of solidarity: "I am an immigrant." Here's why.
Moss, Lottie Lottie Moss, younger half-sister to Kate Moss, took in her very first Marc Jacobs show from the best vantage: the front row. Get to know the British It girl (and now, eager New York tourist), here.
See W's most popular videos: