Gwyneth Paltrow Adds a New Line to Her Resume
Plus, the Rio Olympics open Friday night, Calvin Klein loses its global creative director, and Frank Ocean is still playing with us.
---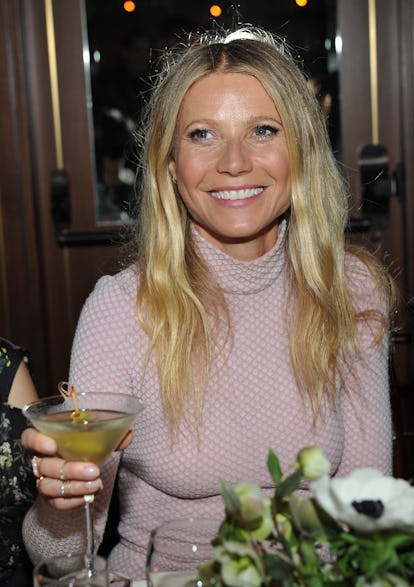 Donato Sardella/Getty Images for The Hollywood Reporter
Carrigan, Kevin The global creative director for Calvin Klein, who oversaw CK Calvin Klein, Calvin Klein Jeans, and the brand's White Label, resigned Thursday. With the appointment of Raf Simons as chief creative officer over at Calvin Klein, there's a lot going on for the brand.
Marcus, Mert and Fashion photography duo making their solo show debut in London in October. They'll be selling the goods, too, so a portrait of Kate Moss could be yours for, as i-D estimates it, a cool $20,000.
McGrath, Pat With Lust 004, makeup legend Pat McGrath is bringing Rihanna's sparkly lip — which also made a cameo appearance on the Versace runway — to the masses.
Ocean, Frank Still playing with us.
Olympics, Rio The 2016 Summer Olympics kick off in Rio De Janeiro Friday night with the opening ceremonies — get to know the stars of Team USA, here. You'll be hearing a lot more from them soon.
Paltrow, Gwyneth Taking on Planet of the Apps, a new Apple series in which Paltrow, will.i.am, and entrepreneur Gary Vaynerchuk advise future Mark Zuckerbergs about app development.
Prairie, La Everything you've ever wanted to know about the luxury skincare brand, all in one place.
Robbie, Margot How the Suicide Squad star prepared for all her red carpet appearances. It involves a bit of Alexander McQueen.
Star Trek: Into Darkness After a theme song and collection of Dior sunglasses from Rihanna, the science fiction franchise has expanded its reach to MAC Cosmetics. Here's why fandoms might actually be the perfect market for beauty.