Gwyneth Paltrow's Green Streak
The actress is honored the 25th annual EMA Awards.
---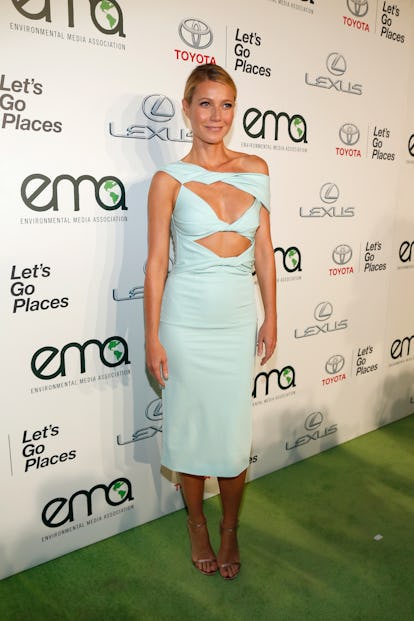 What: The Environmental Media Association's 25th Anniversary EMA Award ceremony, presented by Toyota and Lexus.
When: Sunday, October 25th
Where: Warner Bros. Studios in Burbank, California.
Who: Top honors went to actresses Gwyneth Paltrow (EMA Green Parent Award), and Kristin Davis (EMA Wildlife Conservation Award), as well as filmmaker George Miller (Lifetime Achievement Award) and musician Don Henley (EMA Missions in Music). The evening was hosted by NSYNC member Lance Bass and presenters included Blythe Danner, Rosie Huntington-Whiteley, Amy Smart, and many other Hollywood environmentalists.
Why: The green carpet is the new red carpet.
Photos: Gwyneth Paltrow's Green Streak
Debbie Levin and Blythe Danner
Rosie Huntington-Whiteley