Watch the Tweets
In case you missed it, here are this week's best style news stories.
---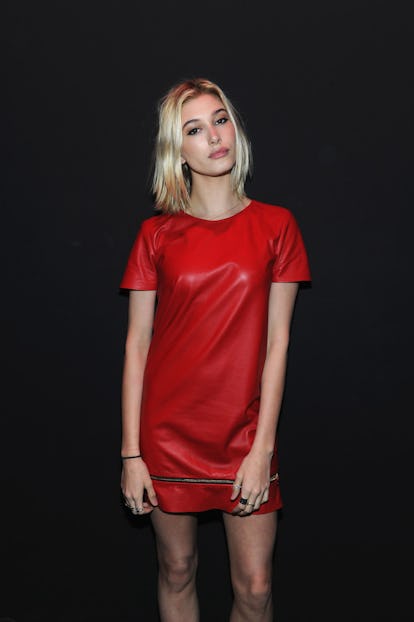 Baldwin, Hailey The Hollywood progeny writes regrettable tweet about tanning. But don't worry, you guys, she didn't mean it to be racist.
Beyonce Wore jorts shorter than her underwear. Pulled it off.
Bundchen, Gisele Proves that she has potential as a rock star if this whole "supermodel" thing fizzles out.
Kerr, Miranda Gives Gisele a run for her money by releasing her first single.
Lau, Susie The bubble blogger is working on a book, which will hopefully feature all of her best #OOTDs.
Lorde Models her signature Lorde-y purple lipstick in new MAC campaign.
Nike Discontinues the Fuelband. Sorry, stylish sprinters.
Nordstrom Is stocking a line by 13-year-old Isabella Rose Taylor, who makes Tavi feel old.
Nyong'o, Lupita Named People's most beautiful person of the year. Duh.
Obama, Michelle Will open this year's Costume Institute gala. But what will she wear?!
Primark The UK's answer to Forever 21 is settling stateside. Get your dollar bills ready.
Proenza Schouler Released a beauty collection with drool-worthy packaging.
Penn, Dylan The daughter of Sean Penn and Robin Wright has landed a modeling contract. Will hopefully refrain from tweeting anything inappropriate.
Richardson, Terry Is in hot water again over an alleged text message.