Hedi Slimane Exit Rumors Continue, Twitter Panics
In case you missed them, here are the top style stories of the week.
---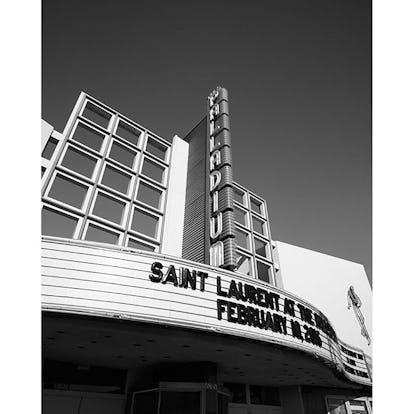 Bowie, David Passed away at the age of 69 on Sunday, a Burberry model pays tribute on the fall 2016 runway.
Diesel Partners with Pornhub, rivaling J.W.Anderson's hookup with Grindr last week.
Dunham, Lena Campaigns for Hillary Clinton on Instagram in head-to-toe photo-friendly campaign apparel.
Hilfiger, Tommy To pen an autobiography called "American Dreamer," which includes memories from nights spent at Studio 54.
Huntington-Whiteley, Rosie Announced her engagement to actor Jason Statham at the Golden Globes, her engagement ring almost outshining the awards.
Kravitz, Zoe Stars in a Calvin Klein campaign alongside her mom, Lisa Bonet. Nothing stands between a mom and her daughter though, not even her Calvin's.
Laurent, Saint Joins Instagram and moves next show to Los Angeles; Twitter panics about designer Hedi Slimane's future.
Obama, Michelle Wore a yellow Narciso Rodriguez dress to President Obama's final State of the Union address, was all anyone cared about.
Roitfeld, Carine Found the 20 hottest models on the planet and wrote a book about them. Need we say more?
Suketdhir An Indian fashion label, won the 2016 Woolmark Prize for men's wear. Another name you need to know.
Y-3 Partners with Virgin Galactic to design space apparel, because its most important that we impress aliens.