Sanalitro
Hidden Gems: Bold and fresh, these designers are poised to break out.
---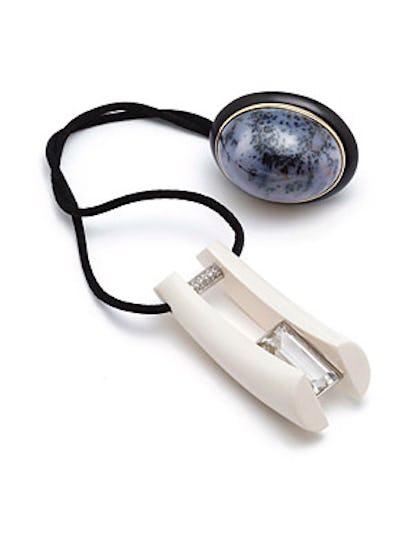 After 13 years spent designing bold, architectural jewelry such as hearty cabochon cocktail rings that curve like cresting waves, Massimo Sanalitro finally hit the retail jackpot: Bergdorf Goodman started carrying the Milanese jeweler's wares in November. Sanalitro got his start as a teenager, cutting stones in Bologna, Italy. From there, he moved to Milan, where he worked for Italian jewelry titans Buccellati and Angela Pintaldi, who inspired him to branch out on his own. Though he chooses mostly 18-karat gold, Sanalitro casts in reptile skin and wood as well; he has also rendered his signature cocktail rings entirely out of stones such as smoky quartz, citrine and amethyst.
Read about other designers poised to break out: Arman Nicole Landaw Margaret LFrank by Liseanne Frankfurt Michelle Fantaci M.C.L Design Kazanjian by Patrick M
Sanalitro's 18k yellow gold, ebony wood and agate ring, $1,675, at Bergdorf Goodman, New York, 888.774.2424, bergdorfgoodman.com, and 18k white gold, mammoth ivory, rock-crystal and diamond pendant, $6,400, sanalitro.com.