Hikari Yokoyama: It Girl, It Trend
The fashionable curator and art consultant takes London.
---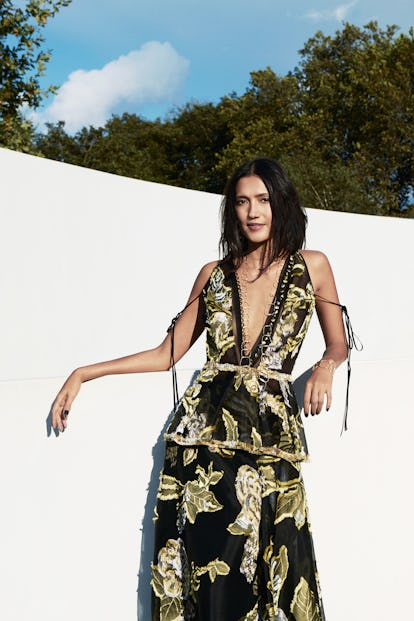 At 32, Hikari Yokoyama has already helped found a successful online auction house (Paddle8), launched an impressive news site (Art Observed), and worked with a legendary gallerist (Jeffrey Deitch). But growing up near Chicago, Yokoyama, now a freelance curator and consultant, couldn't fathom the idea of art as a profession. "It never occurred to me that this forum for ideas was as valid as medicine or engineering or anything else," she says.
Her perspective changed at Columbia University, after her sculpture professor, Jon Kessler, suggested she intern with Deitch. Two years ago, she joined her boyfriend, White Cube gallerist Jay Jopling, in London, where, in between curatorial gigs, she connects artists with brands like Audi and Miu Miu. She's now working on a multicity art auction series for Paddle8 that will both support young creators and help organizations that foster new talent. "If I hadn't been able to afford university, I never would have ended up in the art world," Yokoyama says. "These nonprofits are an important stepping stone between being in the studio and being in front of an international audience."
Photos: Hikari Yokoyama: It Girl, It Trend
Yokoyama wears Erdem top, $2,770, and skirt, $4,195, Dover Street Market New York, New York, 646.837.7750; Fernando Jorge gold and quartz earrings, $4,620, gold and diamond necklace, $28,480, and gold and quartz bracelet, $11,160, Barneys New York, New York, 212.826.8900. Beauty note: For cleavage worth flaunting, try Elizabeth Arden Prevage Anti-Aging Neck and Décolleté Firm & Repair Cream
Marc Jacobs bag, $3,500, Marc Jacobs, New York, 212.343.1490.
Escada top, $895, Escada stores, 800.869.8424.
Vera Wang Collection skirt, $695, Vera Wang, New York, 212.382.2184.
Hair by Philippe Tholimet for Oribe at Streeters, Makeup by Silver for MAC at silverbramham.com.