The Ultimate Guide to Glamorous Holiday Dressing
In case you missed them, here are all the pieces you need to wow at every single holiday party.
---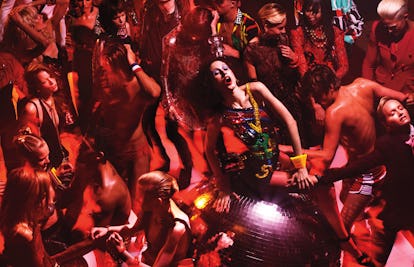 Sparkle Like Gisele on New Year's Eve Take a page from Gisele's style guide on New Year's Eve, and let hints of glitter do the talking.
Tuxedo Dressing for New Year's Eve Stand out from a sea of sparkling dresses on New Year's Eve with these tuxedo-inspired separates. Marlene Dietrich would approve.
Put a Bow On It Look festive—and chic—at any holiday party with these pretty pieces.
Embellished to the Extreme There's no better excuse for a sparkly outfit than a holiday party.
Never Enough Lamé Designers, from Gucci to Jonathan Anderson's Loewe, all featured elements of shine in their most recent collections. And it's the perfect time of year to embrace some sparkle.
All You Need for New Year's Eve: Alexandra Spencer's Attitude The woman behind 4th & Bleeker (and its Reformation collab) talks New Year's Eve, style, and more.
Diamonds Worth $275,000 Are a Girl's Best Friends And nine other diamond earrings for the holidays.