Immy Waterhouse Joins the Club
In case you missed them, here are the top style stories of the week.
---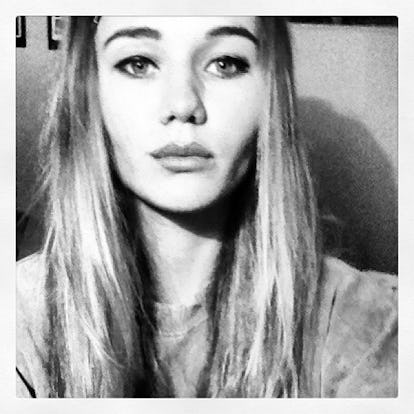 Blazy, Matthieu The former Margiela designer may have joined the house of Celine. Is not following in his predecessor's mysterious footsteps.
Ferrer, Emma Audrey Hepburn's granddaughter signed modeling contract, plans to attend college in Jersey City. Grandma would have been proud.
Fur Is apparently selling like crazy this season. No one tell Stella McCartney.
Gosling, Ryan Rejects the "Sexiest Man Alive" title. Again.
Griffin, Kathy To replace Joan Rivers on Fashion Police. As if anyone could replace the queen of comedy…
Hemsworth, Chris Accepts the title "Sexiest Man Alive." Is not as modest as Mr. Gosling.
Jay Z May start watching which fashion labels he name checks, as all the brands will soon be printed on a T-shirt.
Jenner, Kendall Was named the new face of Estée Lauder. Celebrated the gig by auctioning off the Topshop dress she wore to the Met Gala.
Kardashian, Kim Wore a very shiny latex dress that you will not be able to purchase on eBay.
Lagerfeld, Karl Designed a Chanel couture cake. The perfect gift for the man who has everything.
Louboutin, Christian Designed a limited-edition nail polish that retails for $675. Hey—it's still cheaper than a pair of stilettos.
Men Reportedly like when women wear high heels. Have clearly not been paying attention to the current flat footwear trend.
Normcore The word was almost added to the Oxford English Dictionary. But wasn't.
Opening Ceremony Is the lastest brand to try to make wearable tech cool.
Sephora The beauty store is being sued for racial discrimination.
Swift, Taylor To perform at the Victoria's Secret fashion show for the second year in a row. Justin Bieber has yet to be invited back.
Waterhouse, Immy Suki's little sister was signed by Next Models. Pretty perfect.