Inside Leonardo DiCaprio's Malibu Dream House (On Sale For $10 Million)
Leonardo DiCaprio is looking to part ways with the Malibu Beach mansion he's kept in his real estate portfolio for close to 20 years.
---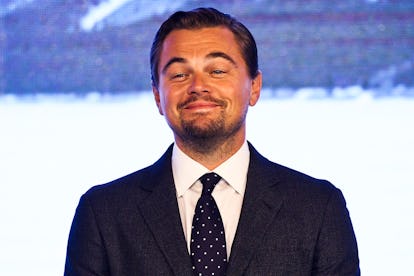 VCG via Getty Images
When he's not on set, Leonardo DiCaprio seems to live a life of constant wanderlust, just traveling from a yacht docked in some Caribbean harbor to the VIP room at some exclusive European club to yet another greek villa and on and on. It's weird to think of him actually having a home base, and, yet, of course, he does. He owns several home bases, in fact, but he's looking to own at least one less.
DiCaprio is hoping to offload a Malibu dream house. He listed the property last Friday for a cool price of $10.95 million.
The actor originally bought the property for just $1.6 million all the way back in September 1998 (which, yes, probably means it was bought with Titanic money). Since then the home has undergone extensive remodeling. With three bedroom and two baths, the home spans 1,765 square feet. An expansive outdoor porch includes a private hot tub. It's not quite Tom Ford's massive Sante Fe ranch, but few things are.
The manse does, however, sit directly on Malibu's Carbon Beach. The exclusive enclave has been dubbed "Billionaire's Beach," by some. Not surprising as DiCaprio's Carbon beach neighbors include the likes of Larry Ellison, David Geffen, and Rob Reiner.
DiCaprio himself, however, hasn't had much use for the home in recent years. According to Variety, his mother has been more likely to use the place as a part-time home in recent years. It was also offered earlier this year as a $50,000-a-month rental.
Leonard Dicaprio Lists His Malibu Beach Home $10.95 Million
This is not DiCaprio's first experience with the Malibu real estate market in recent years. He sold another Malibu home in 2009 for $7.4 million and yet another in 2013 for $17.35 million. He's not running out of homes anytime soon though. At current count, he owns at least three other homes in Souther California (in the Bird Street, Silver Lake, and Palm Springs areas) and three more apartments in New York City (one in Greenwich Village, and two in Battery Park). Though, he's owned none of them as long as he's owned this Malibu home.
Emma Stone's Current Crush? (Hint: It's Not Andrew Garfield)