INTERNATIONAL WOMEN'S DAY
International Women's Day: Madonna, Priyanka Chopra, Cara Delevingne and More Celebrities Stand in Solidarity on Social Media
Celebrities from Gisele Bündchen to Katy Perry took to social media to support International Women's Day and the Day Without a Woman strike.
---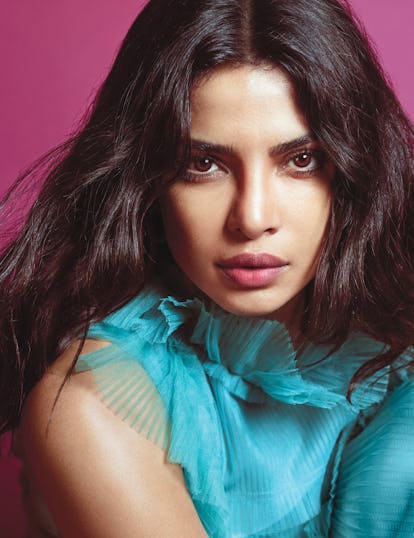 Photographs by Mario Sorrenti, Styled by Edward Enninful.
Wednesday, March 8, marks International Women's Day, an annual, global celebration of the contributions women make to society and a way to honor feminists and pioneers of the past who have pushed for gender equality. The day is doubly powerful this year, as millions partake in A Day Without a Woman protest, in which women are encouraged to strike from paid and unpaid work or show support by wearing red and abstaining from spending (unless at women- or minority-owned business) in an effort to oppose the current political climate that belittles women's issues.
Several celebrities, from Kim Kardashian and J.K. Rowling to Priyanka Chopra and Serena Williams, celebrated the day—under this year's theme #BeBoldforChange, in hopes of creating a more "inclusive, gender-equal" world—by sharing empowering messages about feminism, self-worth, and courage to social media. Rashida Jones and Reese Witherspoon both changed their social media profile pictures to red (the official color of the strike), while Katy Perry posted Venus symbols designed by the organizers of January Women's March and Adele posted a quote.
See how other celebrities (and some self-proclaimed "nasty women") are celebrating the day online:
Watch: 62 fashion insiders stand up for women's rights: