Iris Apfel Takes Paris Fashion Week
Alongside actress and model Marisa Berenson. Talk about #squadgoals.
---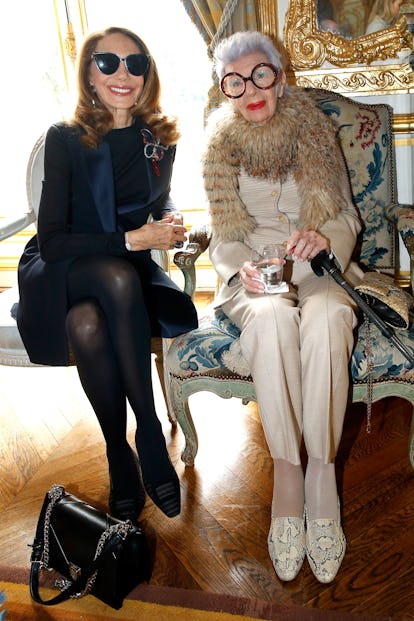 Who: Actress and model Marisa Berenson, (who is also the granddaughter of Elsa Schiaparelli), with style icon Iris Apfel.
When: Thursday, March 3rd
Where: The International Women's Day Luncheon as part of the Paris Fashion Week Fall 2016, held at the Residence of U.S. Ambassador to France.
What: The two style icons showed their colors, Iris in white with her signature round glasses, and Berenson in chic all-black.
Why: Ninety-four-year-old Apfel took over not only the city of lights with her over-the-top looks, but also W 's Snapchat!