Some Like It's Hot
Isabel and Ruben Toledo celebrate their new fragrance, "Hot House Beauties."
---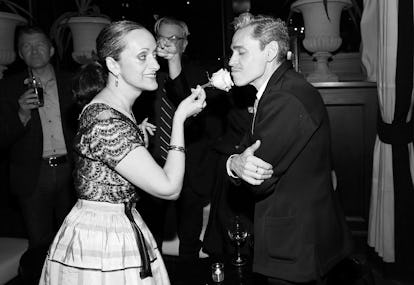 What: Lane Bryant hosted a private dinner in celebration of artists Isabel and Ruben Toledo's new fragrance collection, Hot House Beauties.
When: Wednesday, September 30th
Where: Gramercy Park Hotel, New York City
Who: The Toledo duo was joined by actress Debi Mazar, designer Jonathan Adler, Barneys' Simon Doonan, and nightlife queen Susanne Bartsch, among others.
Why: We're assuming Toledo-fan Michelle Obama is already wearing the scent.
Photos: Some Like It's Hot
Isabel Toledo and Ruben Toledo. Photo by Getty Images.
Debi Mazar and Gabriele Corcos. Photo by Getty Images.
Simon Doonan, Jonathan Adler and Laura Wills. Photo by Getty Images.